'highest peaks'
---
With LA TÈNE + SOURDURE(NT)
Go high with La Tène's Alpine trance and let the winds of Auvergne and Provence blown by Sourdure's jigs intoxicate you dizzy.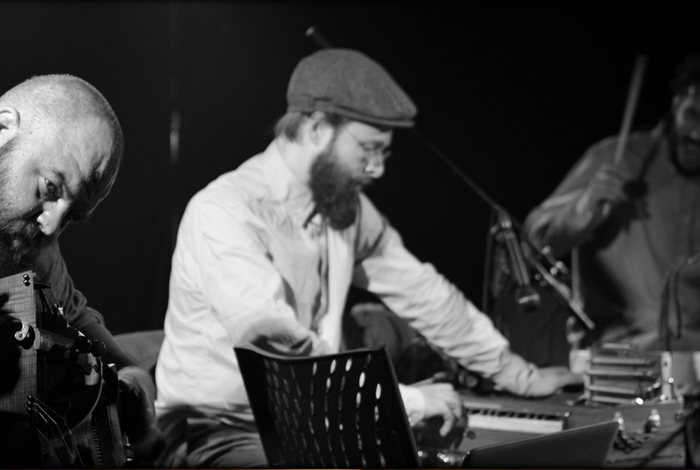 "It is the music of those whose minds escape while their bodies are occupied by the execution of repetitive gestures. It is instrumental dance music, repetitive and progressive. In short, it's techno or house music to travel through space-time – the Auvergne in the Middle Ages, for example." Les Inrocks
"Imagine a medieval drone revisited by La Monte Young or Tony Conrad: it's syncretic dionysia, a celebration of the absolutely feverish swirl." Time (CH)
"Go into a trance. La Tène blends in its music the suspended forms of the avant-garde (drone, electronic, even boutisme) with the raw beauty of traditional Western European music. (…) Rarely has one been so happy to lose oneself in the labyrinth of chronology and tradition." Libé Next
LINE-UP
Alexis Degrenier : amplified hurdy-gurdy
D'incise : Indian harmonium, electronics
Cyril Bondi : percussion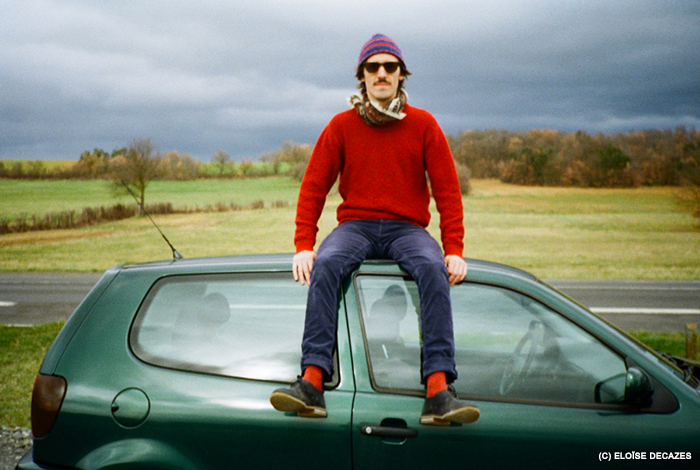 Through the cables, the songs are rewritten according to the interpretations. This is how an eternal music is unveiled, incipient but deliberately secular, which plays with habits and superfluous things. Dissected, it takes shape between creation and collection. Neither one thing nor the other. Familiar but strange. Voluntarily ambiguous, though, it reveals its ritornelli in trompe-l'oeil, to better travel on an electric wire. For from the Auvergne, the Sourdure adventure finally proposes to plug the gaping breach, always open to the favour of a cultural hegemony, between the known and popular worlds. Without sounding like a big night out, no, but rather by patiently revealing the most timeless aspects of everyday experience.
LINE-UP
SOURDURE
Ernest Bergez : voice, violin, electronics
SOURDURENT
Julien Desailly : bagpipes, gaida, uilleann pipe
Sandrine Lagreulet : cabrette
Loup Uberto : guitars, percussions
Elisa Trebouville : banjo, voice, percussions