'traditions of the turfu [future inverted]'
---
With SOURDURE(NT) + LA TÈNE  + LUCAS RAVINALE & LOUP UBERTO + JERUSALEM IN MY HEART
Whether past or future, traditional or modern, be here and now! And freely enter a music that has unbound itself from geographical belonging and broken through the Time Barrier.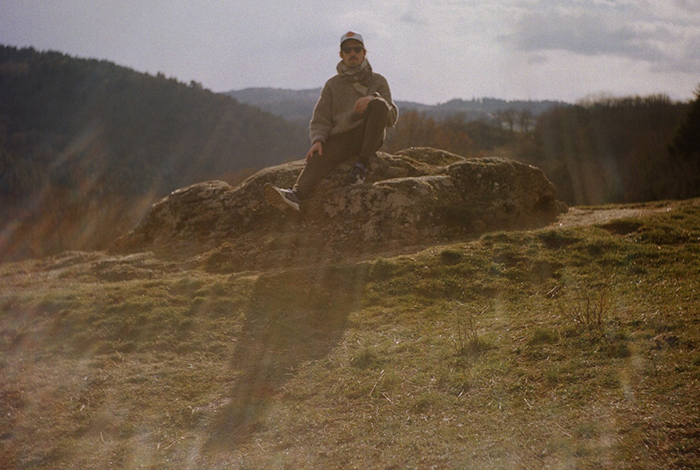 Reinventing tradition: in France, the task is big. Giving back to the folklore, these witnesses of the great laboratory of peoples, the place they deserve, Ernest Bergez has been working on it for a few years now, with great sincerity, after having discovered the treasure that lay there, at his feet. The same feet that will then start beating the beat to support, through songs, the sparks of the violin.
LINE-UP
SOURDURE
Ernest Bergez : voice, violin, electronics
SOURDURENT
Ernest Bergez : voice, violin, electronics
Loup Uberto : bass three string lute, voice, percussion
Elisa Trebouville : banjo, voice, percussion
Jacques Puech : cabrette & voice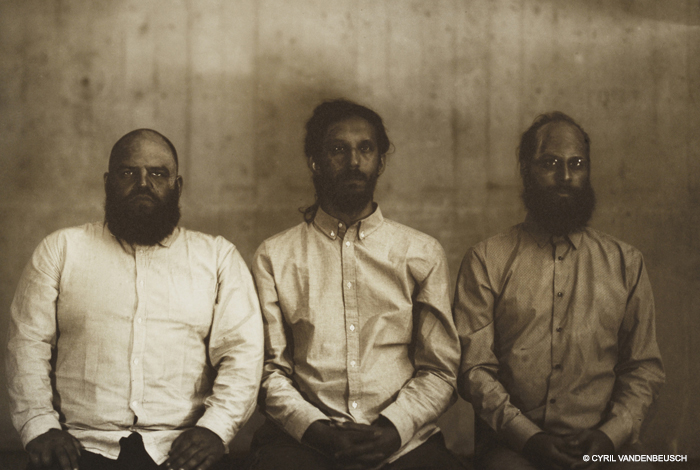 La Tène is a three-headed animal from which one and the same energy emanates. If one hears the resonance of traditional music, saturated repetition, ethereal harmonics or imagined dance… it is because they coexist in La Tène's music as a single thread torn from its roots. There is no starting or finishing line, no usual verses, they are lost as soon as the body receives its first shocks… There are obstacles erected like statues, familiar strangers, fragments heard elsewhere, or even multiplied angles, and as many repeated gestures. La Tène's aim is not to arrange or reinvent a music that is still alive, but to weave each thread into a new furrow again and again until it is exhausted.
LINE-UP
Alexis Degrenier : amplified hurdy-gurdy
D'incise : Indian harmonium, electronics
Cyril Bondi : percussion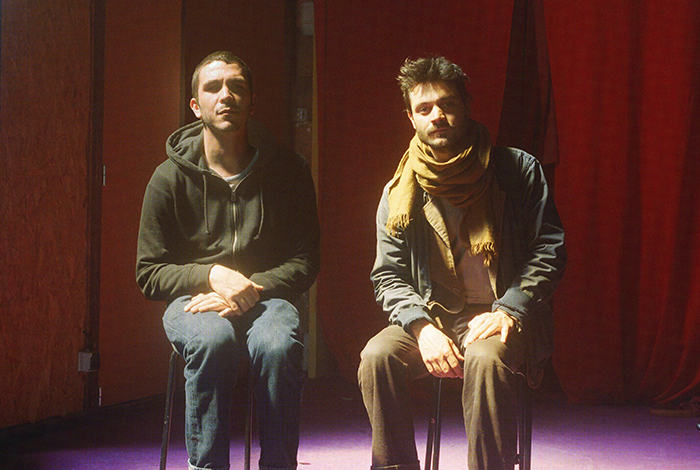 « We were thinking of one day doing a repertoire of this habit we had acquired after the concert : sitting at the table and simply playing percussion and singing, like grandmothers do at the end of a meal. We're going back to find the repertoire of Northern Italy, the languages of the past, and we hope to dance. »
Lucas Ravinale and Loup Uberto take up the polyphonies of the field worker. The repertoire of northern Italy (Bergamo, Po Valley, Piedmont, Veneto), traditionally feminine and sung a cappella, is here brought to dance by a duet of songs and percussion without territory. Pandeiros, tamburellos, fanfare drums and old modified radios lead a strange trance where songs of partisans, pacified soldiers and mischievous peasants roar.
LINE-UP
Lucas Ravinale : voice, percussion
Loup Uberto : voice, percussion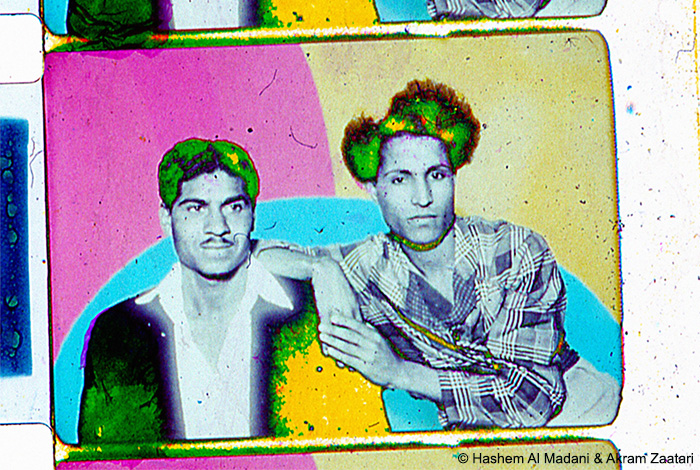 « Radwan Ghazi Moumneh, aka Jerusalem In My Heart, has carved out a fascinating path, mixing traditional Arab music with avant-garde noise and electro. At the opposite of any sterile superimposition, he orchestrates a fertile tension, a geyser of burning and icy emotions. If the project is first of all scenic, listening to the record is anything but anecdotal. Mirages in a megalopolis, drones in the desert – the only ones you'd want to see. » France Culture
LINE-UP
Radwan Ghazi : voice, modular, synths, bouzouki
Erin Weisgerber : visuals (analog 16 mm films)