'synthetic pleasures'
4 artists to choose from : LUCIE ANTUNES / MARC MELIÀ / BORJA FLAMES / JERUSALEM IN MY HEART

Let a few prophetic prankster musicians fly you to the music of the future! Enjoy the trip, it's protein-rich and acid free. 
'Sergei' is the imaginary character created by Lucie Antunes. He takes us to the heart of the sensory, universal crossings, through a cinematographic and dancing music.
Lucie is inspired by the precursors of repetitive music such as Steve Reich or Terry Riley, for the composition of her pieces. Trained as a percussionist from classical/contemporary music, she creates, in the style of John Cage, new sound materials thanks to the mixing of acoustic sounds, objects of recuperation and electronic sounds. To accompany this journey to our ears: Martenot waves, vibraphone, marimba, prophet 6, moog, glockenspiel, percussion, pipes and metals of all kinds, drums, voices and videos.
And the result of all this merry mess is a music close to minimal electronics.
LINE-UP
Duo
Lucie Antunes : vibraphone, synthesizer (prophet 6), spd, percussions, drums
Jean-Sylvain Le Gouic : marimba, moog, bass, drums, percussions and modulars
Quartet
Lucie Antunes : vibraphone, synthesizer (prophet 6), spd, percussions, drums
Jean-Sylvain Le Gouic : percussions, glockenspiel, spd, bass, drums
Nathalie Forger : waves, martenot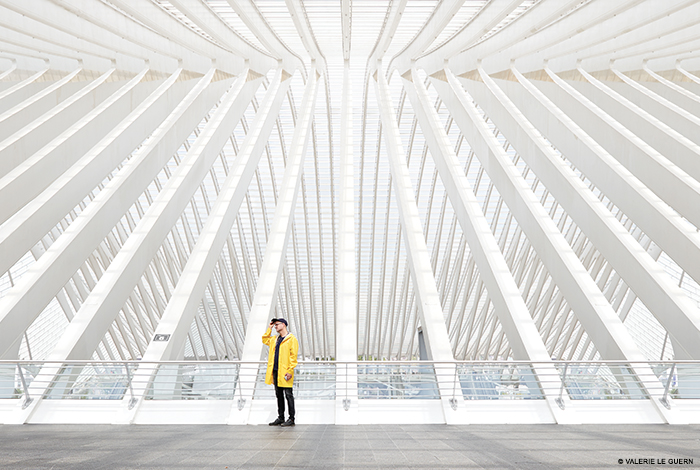 With 'Music For Prophet', Marc Melià proposes a performance where, unlike the vast majority of live electronic music acts, each song is crafted by hand at every concert without the use of prerecorded sequences. Marc Melià naturalises what is synthetic, humanises what is robotic and looks for the beauty in sounds that by nature are cold and emotionless. In the album there is a dichotomy between the will of being real and the impossibility of escaping its artificial nature, as when Rachael becomes aware that she is a replica, not human in 1982's film Blade Runner.
LINE-UP
Marc Melià : Synthesizer (prophet 08)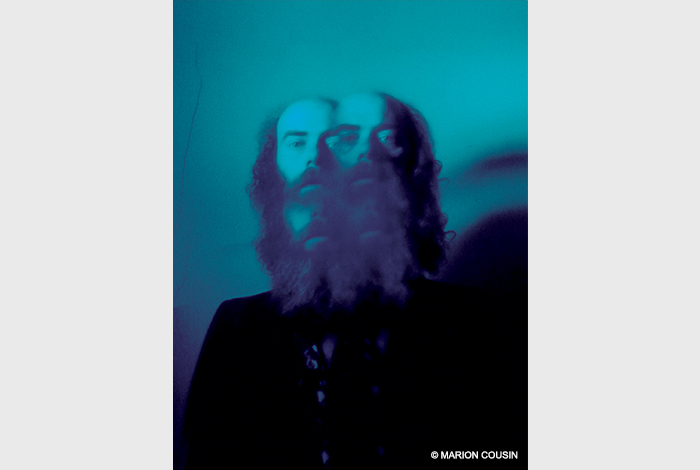 We had barely gotten up from 'Nacer Blanco' when Borja Flames leaps out of his strange workshop, shaggy as ever, with a new monster on his hands.
'ROJO VIVO'  is a work of both pleasure and turmoil: a digital spellbook that one must flip through backwards to reveal unlikely songs from the future that seem to have been woven together by a technoid Moondog. It begs us to learn arcane dances while discovering new truths about flying saucers; to inebriate ourselves with monotonous chants stolen from some dark continent of science-fiction and finally, to fabricate our own fantasies in computer folklore.
LINE-UP
Borja Flames : voice, guitar, kalimba, keyboard
Marion Cousin : voice, keyboard, percussion
Paul Loiseau : percussions, electronic drums
Rachel Langlais : keyboards, vocals
JIMH's music is based on a blend of melismatic Arabic songs, bouzouki and resolutely contemporary sound treatments: modular synthesizers, filter benches, electroacoustic noise, sampling, etc. JIMH's recorded music pays homage to the raw and distorted sounds of the audio cassette, a pillar of Arab musical culture, against a background of contemporary electronic music. Moumneh's deeply expressive lyrics reveal his socio-political commitment: Moumneh's work "is imbued with emotion and ardent nostalgia," according to The Wire; "[a music] that is current and urgent and that stands, with a sure step, at the crossroads of the personal and the political," says Ad-Hoc.
LINE-UP
Radwan Ghazi : voice, modular, synths, bouzouki
Erin Weisgerber : visuals (analog 16 mm films)
Past shows
Click on "date", "artist", "city" or "venue" to change the list display