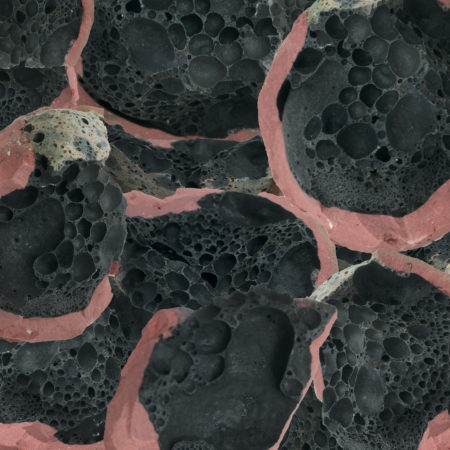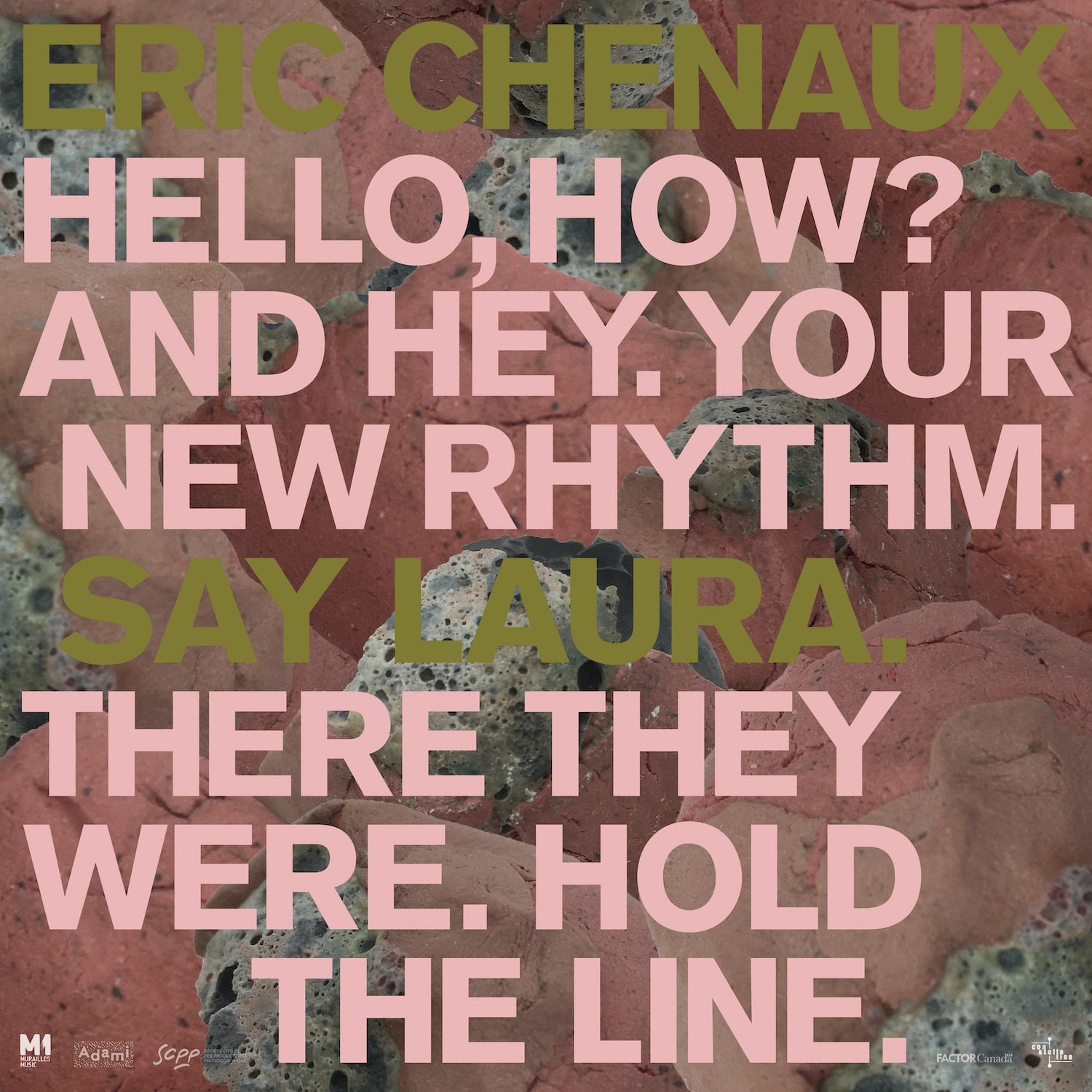 Buy
---
TRACKLISTING
Hello, How? And Hey

Your New Rhythm

Say Laura

There They Were

Hold The Line
---
PRESS
The Wire

{:en}

« 'Say Laura' felt like an elegant refinement of his relaxed style, his unfussy love songs sharing space with extended guitar improvisations imbued with a sense of hazy drift. Chenaux croons in a mellow voice throughout, hovering in a dreamy atmosphere that's suggestive of the honeymoon phase of a relationship.»

{:}

France Inter

« Cinq chansons toutes un peu de traviole donc, un peu dissonantes mais franchement intéressantes. Cinq chansons qui jazzent, qui groovent, dans lesquelles on a le temps de s'installer et de rêver. »

Télérama

« Cinq morceaux qui ne comptent pas leur durée. Des chansons, pourtant. Là où d'autres, un peu moins imaginatifs ou rêveurs, un peu plus paresseux ou conformistes, les auraient gardées au format raisonnable de 3 ou 4 minutes, Chenaux leur offre une élasticité, une respiration, un temps à part. Ce n'est pas le plaisir de déstructurer qui semble animer ce guitariste chantant mais le souci élémentaire, presque enfantin, de faire vivre un assemblage de mots dans un décor sonore à la fois minimal et sophistiqué. » 

Libération

« Contre-plongée dans les graves, apnée dans les aigus, chaque chanson trace la trame d'un univers, où l'étrangeté apparaît si familière. (…) Une fantasmagorie qui en distendant le temps invite à des écoutes en boucle et incite sans bien entendu jamais le dire à mettre sur pause ce système qui mène à notre perte. » - Jacques Denis

The Guardian

{:en}

"Permit some warranted hyperbole: the Canadian songwriter has one of the all-time great singing voices in popular music, an intensely romantic Chet Baker-ish instrument that seems to float with piercing direction, like a paper aeroplane thrown hard through mist. Backed with his equally distinctive burbling guitar, 'Say Laura' is a perfect gateway to his oeuvre with some of his loveliest compositions – and 'There They Were' may be his best ever."

{:}

The Quietus 

{:en}"There is an untethered quality to Chenaux music. Vocals and guitars play a game of tag in his tracks, only with the pursuer at times swerving abruptly away from the one who is chased, and taking the listener with them, down the same unexpected directions that the greatest works of improvised music have taken."{:}

finasteridef inpecia

{:en}

"Allow some warranted hyperbole: the Canadian songwriter has one of many all-time nice singing voices in well-liked music, an intensely romantic Chet Baker-ish instrument that appears to drift with piercing course, like a paper aeroplane thrown exhausting by mist. Backed together with his equally distinctive burbling guitar, 'Say Laura' is an ideal gateway to his oeuvre with a few of his loveliest compositions."

{:}
Eric Chenaux
Say Laura
MM029
Release date: 02/18/2022
The new record by Eric Chenaux is his most immaculate and pristine. 'Say Laura' perfectly incarnates the counter-intuitive interplay of instrument and voice that Chenaux has been revealing and revelling in throughout the past decade: his gently unhinged juxtaposition of resplendently smooth, seductively assured singing and puckish, frazzled, thoroughly destabilized guitar could come from no other musician. The five wandering, wondering ballads on 'Say Laura' bring Chenaux's semi-improvised but keenly intentional songwriting to its fullest, clearest, warmest and coolest articulation; uncompromising and generous, hyper-specific and loose, spartan and luxurious, elemental and ornate.
'Say Laura' might as well be a jazz record—certainly as much as his previously acclaimed albums 'Slowly Paradise' and 'Skullsplitter' tread that genre-adjacent territory—though it also features moments and melodies that come as close to pop flirtation as Chenaux is likely to get. But above all, 'Say Laura' breathes like no other Chenaux album. Voice and guitar are inscribed with elemental clarity in a wondrously open, symbiotic sonic space. His pure tenor croon glides through a crisp, reverberant ether while his fried guitar careens dizzily and giddily, every gesture and timbre captured in unflinching detail by engineer Cyril Harrison.
Chenaux has also made his most minimal, controlled, regulated and rhythmic record. Citing a spectrum of influences—Sun Ra, Jeanne Lee, Gang Starr, Charlie Parker, Betty Carter, EPMD and Thelonious Monk—'Say Laura' expands on a foot-pedal technique Chenaux has previously used here and there, taking things to a more programmatic level: beats composed on a Boss drum machine are used as noise gate triggers, slowed down and inserted into his guitar signal path to create tempered pulses.
Opener "Hello, How? And Hey" immediately establishes these subtly heightened characteristics of elementalism, dualism and structure, with Chenaux's vocal tracing gorgeous soaring melodies across a single beating chord, occupying all the space until guitar and Wurlitzer (courtesy of the album's only guest, long-time collaborator Ryan Driver) enter in a cascade of twinkle and wah at the two-minute mark, eventually leaving the vocal behind as the song's second half gives way to a woozy guitar and keyboard improv over the chordal pulse. Album closer "Hold The Line" follows a similar motif, the vocal playing more on folk and pop tropes, but wrapping up in time for a gloriously gnarled eight-minute instrumental ramble. "There They Were" is something closer to unprecedented in Chenaux's twenty-year songbook: singing and soloing at the same time, he breathlessly repeats a joyous highlife-tinged vocal refrain without pause, cutting against his trademark languorous pace, propelling the song for miles. Title track and lead single "Say Laura" is the centerpiece distillation of the album's stylistic, compositional and spatial mission: sparse but lush, controlled but wild, every note in its place and all over the place.
Interviewed as The Wire magazine's cover star in 2017, Chenaux said "the details of our lives are often produced with improvisation and experimentation and in my music, improvisation is a way to hear those details I would not likely be able to hear otherwise." The details on Say Laura achieve new heights of lucid acuity. Eric Chenaux just keeps getting better, and 'Say Laura' captures him at his best.
Eric Chenaux : vocals, electric guitar, un-amplified electric guitar, double-reed harmonica, various electronics
Ryan Driver : Wurlitzer 200A
All compositions Eric Chenaux (SOCAN/ASCAP)
Lyrics written in collaboration with Ryan Driver
Recorded and mixed by Cyril Harrison at The Pouget, Condat-sur-Ganaveix and Music Unit, Montreuil
Additional recording by Sandro Perri at Sonology, Toronto
Mastered by Harris Newman at Grey Market Mastering, Montréal 
Artwork by Mariette Cousty
Produced by Eric Chenaux, Cyril Harrison, Murailles Music and Constellation
© 2022 Eric Chenaux ℗ 2022 Constellation / Murailles Music
With the financial support of the Government of Canada and Canada's private radio broadcasters.
---
LINKS
---