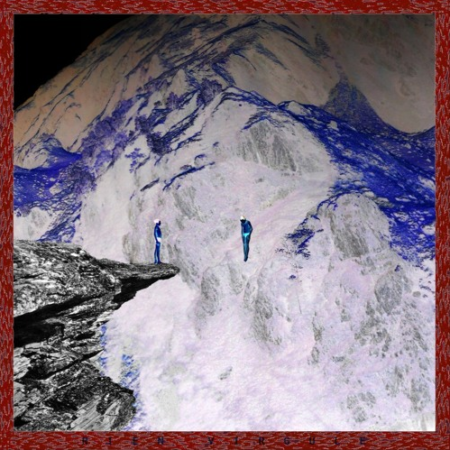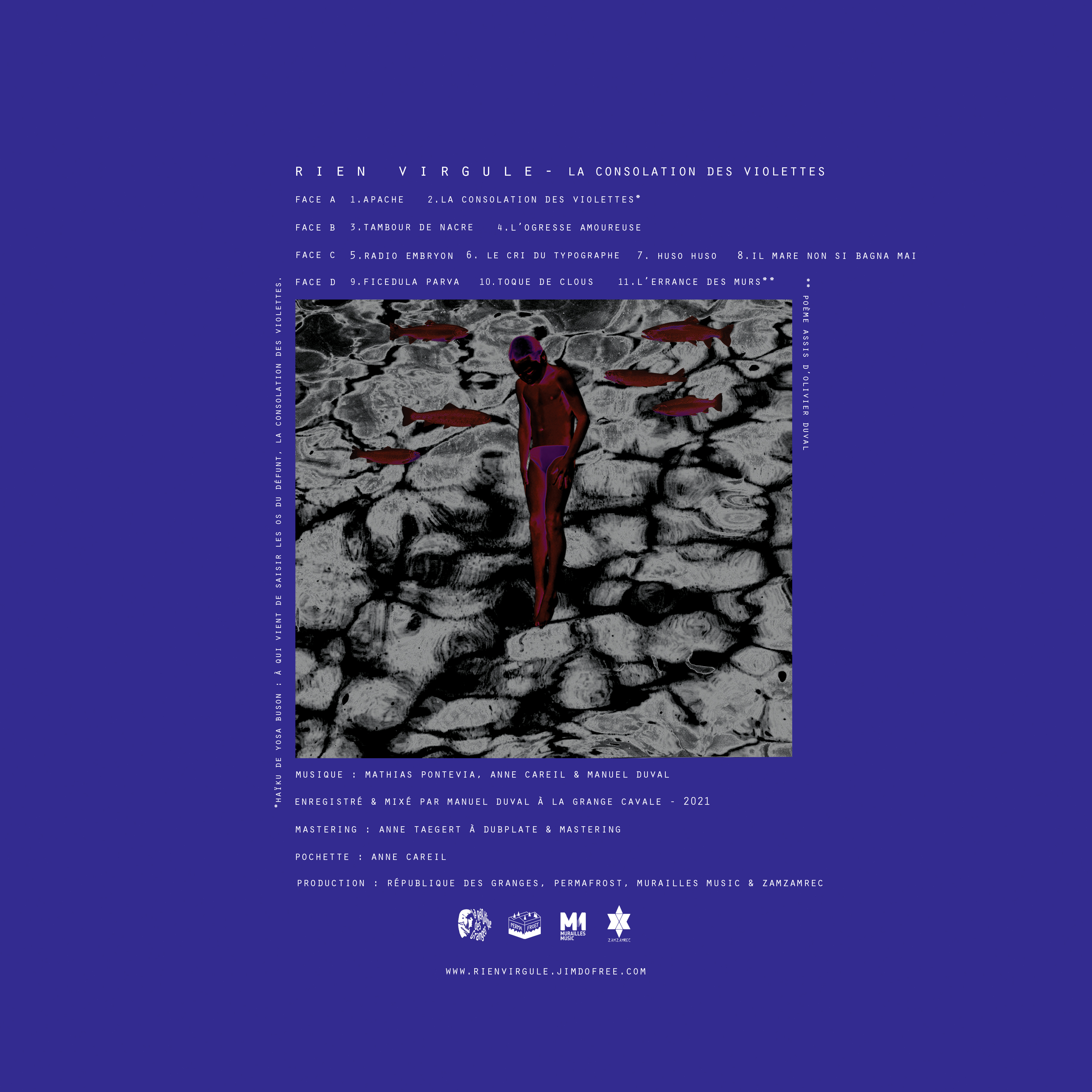 Buy
---
TRACKLISTING
Apache

La consolation des violettes 

Tambour de nacre 

L'ogresse amoureuse 

Radio embryon

Le cri du typographe

Huso Huso

Il Mare Non Si Bagna Mai

Ficedula parva

Toque de clous

L'errance des murs
Rien Virgule
La consolation des violettes
MM027
Release date: 09/10/2021
RIEN VIRGULE is before everything else musically, the meeting of four people, islands of desires, tentacles that embrace each other. Or "the meeting of a soldering iron and an iceberg, a pigeon asleep in a packet of chips, a smashed path in a debaptized city" (according to J. Burgun).
For 8 years, two albums and numerous concerts, they have been peddling a generous, graceful and cold, intensely vibrating music.
In a radical and deviant approach to Pop music, the classical structures of verse-chorus serve as a playground and experimentation, where rhythmic, melodic and noisy functions merge.
In June 2019, Jean-Marc Reilla passed away. His homemade instrumentarium and laughter continue to resonate for his loved ones, and his memory lives on in the music of RIEN VIRGULE that has become a trio.
---
LINKS
---