Events
L'Ocelle Mare
Saillans
•
Concert en appartement
L'Ocelle Mare
Montpellier ‎
•
The Black Sheep
Ramona Córdova 'Horses' live at Le Motel (Paris - 2013 by Riffx)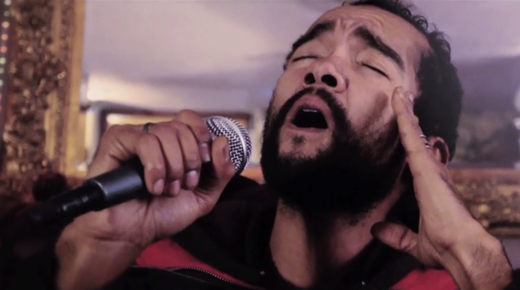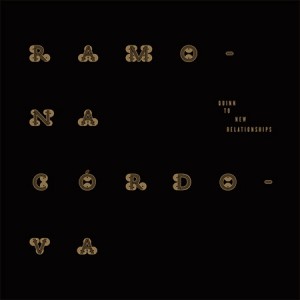 MM Release
Clapping Music / Murailles Music
2013
CD / LP / Digital
buy
L'Ocelle Mare

Concert en appartement - Saillans




Papier Tigre

Le Bar'ouf - Cholet

with : Fat Supper, Binidu


L'Ocelle Mare

The Black Sheep - Montpellier ‎




Electric Electric

Le Bar'ouf - Cholet

with : Seilman Bellinsky, Fordamage


Ramona Córdova

L'Antipode - Rennes

with : Matt Elliott


Matt Elliott

L'Antipode - Rennes

with : Ramona Cordova


Electric Electric

Raymond Bar - Clermont-Ferrand

with : Fordamage


ciné-concert 'TOM & JERRY' par la terre tremble !!!

Le Fuzz'Yon - La Roche sur Yon




ARLT

La cave dimière - Argenteuil

with : Stranded Horse


Stranded Horse

La cave dimière - Argenteuil

with : Arlt

04/12/2013 / 'AXES'

XMAS 2013 OFFER

XMAS TIME ! Murailles Music vous offre une réduction de 20% sur l'ensemble du catalogue label (Powerdove, Papier Tigre, La Terre Tremble !!!, Electric Electric, L'Ocelle Mare, The Patriotic Sunday). Il suffit de rentrer le code 'XMAS2013' pour toute commande sur le shop !

XMAS TIME! Murailles Music offer 20% off the whole label catalog (Powerdove, Papier Tigre, La Terre Tremble !!!, Electric Electric, L'Ocelle Mare, The Patriotic Sunday). All you need to do is to enter the code 'XMAS2013′ when ordering on the shop.

~ MM LABEL / CATALOG
MM001 : La Terre Tremble !!! ~ Travail
MM002 : The Patriotic Sunday ~ Actual Fiction
MM003 : Papier Tigre ~ Recreation
MM004 : L'Ocelle Mare ~ Serpentement
MM005 : Electric Electric ~ Discipline
MM006 : La Terre Tremble !!! ~ Salvage Blues
MM007 : Powerdove ~ Do You Burn?
MM008 : Ramona Córdova ~ Spring (7″)
MM009 : Ramona Córdova ~ Quinn To New Relationships

03/12/2013 / Matt Elliott

L'INSTANT THÉ : MATT ELLIOTT & RAMONA CÓRDOVA à L'ANTIPODE ~ RENNES, 15 DÉCEMBRE

L'Antipode présente L'Instant thé, une 'pause musicale sucrée' dimanche 15 décembre à 16h30.

Au menu :
- Matt Elliott (en groupe)
- Ramona Córdova (en groupe)
- une part de gâteau
- une boisson chaude
…pour échanger au gré d'un moment musical.

L'Antipode
2 Rue André Trasbot – 35000 Rennes


~ event Antipode
~ page artiste Matt Elliott
~ page artiste Ramona Córdova

visuel © Maiwenn Philouze ~ www.maiwennphilouze.com

20/11/2013 / ciné-concert 'TOM & JERRY' par la terre tremble !!!

CINE-CONCERT 'TOM & JERRY' (STUDIO VAN BEUREN) PAR LA TERRE TREMBLE !!! ~ TOURNÉE AOÛT À DÉC. 2013

LA TERRE TREMBLE!!! se frotte à l'exercice jubilatoire du ciné-concert en réinterprétant la bande-son de six cartoons extraits de la série « Tom & Jerry » produite par les Studios Van Beuren au début des années 30.

Car que l'on ne s'y méprenne pas : ces deux personnages n'ont pas toujours été un chat et une souris. Avant d'être rachetée par la MGM dans les années 40, cette série mettait en scène deux humains grotesques n'ayant aucun autre but que d'évoluer (maladroitement) dans un monde absurde, surréel, souvent cruel avec eux (et probablement inconsciemment imprégné du contexte de crise de l'époque)

Rythmes frénétiques et lancinants, sons chaud-froids, le rock effréné et extatique de La Terre Tremble!!! s'imbrique ici de manière ludique à l'univers baroque, bizarre et burlesque de ces cartoons ancestraux.

~ TOURNÉE AOÛT A DÉCEMBRE 2013 ~  

~  AOÛT
25 AOUT • HEDE • Festival Bonus
30 AOUT • BRICQUEBEC • Le Réaume
31 AOUT • LE MANS • Festival Teriaki

~ SEPTEMBRE
06 SEPTEMBRE • RENNES • L'Antipode
07 SEPTEMBRE • LE LANDREAU • Festival 'Muses en Troc'

~ OCTOBRE
05 OCTOBRE • METZ • Nuit Blanche
06 OCTOBRE • LAUSANNE • Le Romandie
23 OCTOBRE • ROUBAIX • Théatre Pierre de Roubaix
29 OCTOBRE • BORDEAUX • IBOAT
30 OCTOBRE • TULLE • Médiathèque Eric Rohmer
31 OCTOBRE • VENDOME • Festival Les Rockomotives

~ NOVEMBRE
03 NOVEMBRE • LA ROCHELLE • La Sirène
20 NOVEMBRE • BREST • Festival Invisible
22 NOVEMBRE • EPINAL • Festival Generiq
23 NOVEMBRE • MONTBELLIARD • Festival Generiq – Cinéma du Colisée
24 NOVEMBRE • MULHOUSE • Festival Generiq

~ DÉCEMBRE
01 DÉCEMBRE • LAVAL • 6 par 4
03 DÉCEMBRE • TOURS • Le Temps Machine
04 DÉCEMBRE • TOURS • Le Temps Machine
07 DÉCEMBRE • NANTES • Stereolux
08 DÉCEMBRE • DIJON • La Vapeur
11 DÉCEMBRE • REIMS • La Cartonnerie
12 DÉCEMBRE • THOUROTTE • Saint Gobain
20 DECEMBRE • LA ROCHE SUR YON • Fuzz'yon

18/11/2013 / Matt Elliott

MATT ELLIOTT ~ TOURNÉE DU 06 NOV AU 15 DEC 2013

En cinq albums, de l'inaugural The Mess We Made au minimaliste The Broken Man en passant par l'imposante trilogie Songs, Matt a prouvé qu'il possédait une personnalité extrêmement forte, une sensibilité exacerbée et une capacité à transmettre le frisson qui bouleverse définitivement l'âme de l'auditeur.

Only Myocardial Infarction Can Break Your Heart, son nouvel album, annonce un optimisme jusqu'alors insoupçonné chez le musicien. Un nouvel élan, peut-être même une forme d'espoir retrouvé. Quoi que cela puisse être, ce nouvel album introduit une dimension inédite dans la musique de Matt Elliott, sans jamais en remettre en cause les fondements.

On ne sera jamais senti aussi proche du musicien à l'écoute de l'un de ses disques, au point d'avoir parfois l'impression de se trouver de la même pièce que lui à partager l'un de ses moments d'ivresse inespérés tant ils sont rares.

Sur scène :
Matt Elliott (chant, guitare)
Jeffrey Hallam (contrebasse)
David Chalmin (clavier, bandes magnétiques)
Raphaël Séguinier (batterie, percussions)

~ en concert ~

06 Nov. Metz  ~ Festival 'Musiques Volantes; Les trinitaires
08 Nov. Delémont (ch) ~ SAS
14 Nov. Bruxelles (be) ~ Le Botanique
15 Nov. Amiens ~ La Briqueterie
16 Nov. Namur (be) ~ Le Belvédère 
21 Nov. Paris ~ Le Café De La Danse w/ Eloïse Decazes et Eric Chenaux 
29 Nov. Vendenheim ~ Médiathèque Tomi Ungerer
01 Dec. Utrecht (nl) ~ Le Guess Who 
15 Dec. Rennes ~ 'Instant Thé'; L'antipode 

~ event tour
~ page artiste

Nouvel album 'Only Myocardial Infarction Can Break Your Heart '~ sortie le 28 octobre 2013  ( Ici d'Ailleurs )




17/11/2013 / Ramona Córdova

Ramona Córdova : New album ' Quinn to new relationships' / On tour

Labels : Clapping Music / Murailles Music
Cat n° : clap039 / MM09
Formats : cd- lp – digital
Distribution : La Baleine & Believe (digital)
 sortie le 9 octobre 2013

Impossible de vous évoquer ce disque sans passer par le préambule de quelques anecdotes. En ces temps où les belles histoires pullulent plus que de raison autour des artefacts pop, souvent sans vraie justification, avouez qu'on serait idiot de ne pas le faire. Car il n'aura pas échappé aux aficionados et amoureux de Ramon que sept années ont passé depuis la parution de 'The Boy Who Floated Freely', son premier album. A l'échelle d'un DJ de house music, ça fait au mois deux existences consécutives; à l'échelle, d'un songwriter médian, c'est un sacré coup de poker pour la carrière… Mais à l'échelle de Ramona Córdova, c'est rien de moins, rien de plus que deux ou trois voyages autour du monde, un petit collier de doutes, un moment un poil prolongé de réflexion.

En sept ans, Ramon n'a pas seulement grandi, mûri, muté: il a fait muer sa voie d'artiste. On jette même sans peur à l'auditeur un défi: trouver un équivalent dans tous les champs actuels, indie, super souterrains ou mainstream, à l'étrange petite cabane de Ramona Córdova. Sept ans de réflexion, sept ans de voyage à tâtons dans le noir, c'est exactement le temps qu'il faut aux chanteurs de folk music pour devenir des grands artistes tout court. Et la bonne nouvelle c'est que depuis qu'il a grandi, Ramon ne pense plus qu'à une chose, c'est l'avenir.

Deux extraits en écoute : 'Spring' (version single) ~ 'Wash'

~ en concert ~

12 Oct. Poitiers  ~ Festival le Circuit; Auditorium du conservatoire
18 Oct. Niort ~ Camji
21 Oct. Marseille ~Le Grim
22  Otc. Dijon – Festival Novosonic Off – Campus de l'Université
15 Nov. Bayonne ~ Le musée Basque
16 Nov. Pau ~ La centrifugeuse
19 Nov. Paris ~ Le café de la danse   – Tickets en ligne 
20 Nov. Laval ~ 6/4
15 Dec. Rennes ~ MJC Antipode 'Instant Thé'

16/11/2013 / Powerdove

POWERDOVE ~ TOURNÉE DU 17 AU 24 NOVEMBRE 2013

Échappée de son ancien groupe (les excellents The Curtains), Annie Lewandowski concocte avec Powerdove l'un des projets folk les plus intrigants du moment en s'entourant de son vieil ami californien, John Dieterich (Deerhoof) et du Français Thomas Bonvalet (L'Ocelle Mare). Avec une voix blanche où résonnent des échos de la chanteuse Nico, elle entonne à tâtons de frêles comptines à la beauté précaire. Cordes qui grincent, cliquetis organiques, piano décharné, nappes ondoyantes et chœurs fantômes dessinent un fragile écrin pour des expérimentations qui se jouent des carcans du couplet/refrain. Découvrir Powerdove sur scène, dévoilant ses mystères, s'annonce comme une expérience intimiste tout à fait fascinante, en équilibre entre grâce et improvisation.

~ en concert ~

17 Nov. Roubaix  ~ La Cave aux Poètes w/ Gablé 
18 Nov. Bruxelles (be) ~ Le Brass w/ Patton 
19 Nov. Paris  ~ Le Café de la Danse w/ Ramona Córdova 
20 Nov. Laval ~ Le 6PAR4 w/ Ramona Córdova 
21 Nov. Saint-Nazaire  ~ Le VIP 
22 Nov. Tours ~ Le Rexy 
23 Nov. Cherbourg  ~ Le Transat 
24 Nov. Paris ~ L'Index 'Oliver Peel Session' 


~ event tour
~ écoutez/commandez l'album 'Do you burn?'
~ page artiste 

© photo Frédéric Catania

15/11/2013 / Matt Elliott

MM présente au Café de la Danse :

> RAMONA CORDÓVA + POWERDOVE
Mardi 19 novembre – 20h

~ page Ramona Córdova
~ page Powerdove

> MATT ELLIOTT + ELOÏSE DECAZES & ERIC CHENAUX
Jeudi 21 novembre – 20h

~ page Matt Elliott
~ page Eloïse Decazes & Eric Chenaux

Café de la Danse
5 Passage Louis Philippe, 75011 Paris

06/11/2013 / Stranded Horse & Boubacar Cissokho

Stranded Horse & Boubacar Cissokho : Festival « How To Love », Petit Bain, Paris, 16 novembre

Petit Bain présente la 1ère édition du festival 'How To Love - Musiques et Fictions' du 14 au 23 novembre 2013.
Au programme ce samedi 16 novembre : Stranded Horse & Boubacar Cissokho en 1ère partie de Juana Molina.

Petit Bain
7 Port de la Gare – 75013 Paris


~ event Petit Bain
~ event Facebook
~ page artiste 

Stranded Horse & Boubacar Cissokho

St Herblain

•

Médiathèque Hermeland

15/10/2013 / La terre tremble !!!

LA TERRE TREMBLE !!! : 'ELEMENTS' / NEW VIDEO FOR 'SALVAGE BLUES' 1ST ANNIVERSARY

15 octobre 2012. Il y a tout juste un an sortait l'album 'Salvage Blues' par La Terre Tremble !!!. Mieux que le papier doré et le bolduc, quel plus beau paquet-cadeau d'anniversaire qu'un film d'animation en papier découpé ?

15 octobre 2013. Le duo de réalisateurs Timo Hateau et Gérald « Blaz » Fleury a choisi le titre 'Elements' pour y exprimer toute sa maîtrise d'une technique ancestrale, ici au service de la modernité de la musique de La Terre Tremble !!!

En exclusivité pendant une semaine sur le site de Libé NexT :

~ + d'infos

Timo Hateau : site
Gérald « Blaz » Fleury : site
MM006 – 'Salvage Blues'
CD / LP toujours disponibles : ici
Digital : ici
LA TERRE TREMBLE !!! : ici et là

14/10/2013 / 'La Colonie De Vacances'

LA COLONIE DE VACANCES : RESIDENCE AU LIEU UNIQUE / CONCERT AU FESTIVAL SOY LE 26 OCTOBRE

Papier Tigre, Electric Electric, Marvin et Pneu sont réunis en '(la) Colonie de Vacances' depuis 2010. Du 22 au 26 octobre 2013, les 4 groupes et leurs monos de colo. sont en résidence au Lieu Unique (Nantes) pour développer leur création. Au programme : nouvelles compositions, intensification des jeux de lumière, pour le même concept de concert en quadriphonie, soit 4 groupes sur 4 scènes en carré autour des spectateurs.

Présentation au public samedi 26 octobre au Lieu Unique en pré-ouverture du festival Soy.

Be there, and be square !

~ infos et billetterie : http://bit.ly/19uWJgw

Programme bénéficiant du dispositif d'aide à la création 'Sortie d'Usine' du Lieu Unique


14/10/2013 / 'La Colonie De Vacances'

'la colonie de vacances' à la condition publique!

La Condition Publique en coréalisation avec Ah Bon ? Productions / Concert présente:

La Colonie de Vacances
Concert quadriphonique avec Pneu + Electric Electric + Marvin + Papier Tigre
Jeudi 31 octobre – 20h

La Condition Publique
14, place du Général Faidherbe – 59100 Roubaix

 
~ event FB
~ page artiste 

14/09/2013 / PILLARS AND TONGUES

PILLARS AND TONGUES : NOUVELLE SIGNATURE LABEL /BOOKING

Pillars and Tongues est un trio venant de Chicago, mais qui se manifeste sur plusieurs endroits de la carte du monde.
Ben Babbitt, Beth Remis et Mark Trecka forment un collectif qui se concentre sur l'abstraction des langages et des formes, et cette expérimentation prend les contours d'une forme musicale. Le résultat est libre et se rapproche de la conception du « spiritual jazz », une musique spontanée et improvisée, à l'image de la scène chicagoan actuelle avec des labels comme Kranky, Thrill Jockey ou Atavistic.
Leur premier album « Protection », sur le label Contraphonic, était une représentation de l'art américain et des ses musiques, il y a du gospel, du blues, du folk.

'End-Dances' est le nouvel album de Pillars and Tongues, publié par les labels Empty Cellar Records (USA) et Murailles Music (Europe).
Enregistré par Theo Karon, 'End-Dances' est à ce jour l'expression la plus pop du trio de Chicago, évoquant à la fois l'atmosphère méandreuse et dramatique de Dead Can Dance et les expérimentations prog de l'album 4 de Peter Gabriel. L'harmonium caractéristique de leur son est accompagné d'un violon, de synthés et de boucles ondulantes et d'échos vocaux saturés, créant un point d'intersection entre musiques acoustique et électronique, comme si Leonard Cohen rencontrait le compositeur ambiant William Basinski.

Écoutez en avant première 'Knifelike' sur Diffuser.fm,  et 'Points of light' sur brooklynvegan, deux premiers extraits du prochain album de Pillars And Tongues, 'End-dances'.

~ Page Artiste
~ Bandcamp

PILLARS AND TONGUES

Toulouse

•

Pavillons Sauvages

PILLARS AND TONGUES

Anglet

•

Ecuries de Baroja

02/09/2013 / ARLT

Arlt et 'la Colonie de vacances' : tournée bistrophonique à Orléans les 14/15 sept. !

Arlt – Le 14 septembre – 16h
Salle de l'Institut du Conservatoire – Gratuit

'La Colonie de Vacances' – Le 15 septembre – 17h
Parvis du théâtre d'Orléans – Gratuit

ARLT

Argenteuil

•

La cave dimière

22/07/2013 / ELOÏSE DECAZES ET ERIC CHENAUX

ELOÏSE DECAZES ET ERIC CHENAUX REJOIGNENT NOTRE ROSTER

Eloïse Decazes (du duo Arlt) et Eric Chenaux (auteur d'une poignées d'albums sur le label Constellation et accompagnateur de Sandro Perri, notamment) ont enregistré ensemble un bref recueil de chansons françaises glanées à travers les âges ( de la tradition orale du xiième siècle jusqu'à Fontaine-Areski), paru récemment sur le jeune label belge Okraïna.

Chenaux, tisse à la guitare des liens souterrains entre musique médiévale, musique contemporaine et avant-folk, de contrepoints obliques en modulations à l'archet, de soli fantomatiques en dissonances discrètes. Eloïse Decazes, plus somnambule et hantée que jamais, interprète moins ces récits sanglants (incestes, crimes passionnels, infanticides, métamorphoses hallucinées) qu'elle ne semble les laisser émaner d'elle dans un halo de lumière blanche, brûlante et glacée.

Ce sont de longues complaintes hypnotiques entrecoupées decourtes ritournelles a cappella et de brefs instrumentaux, à la lisière du fantastique et évoquant à la fois  Jean Ritchie, Richard Youngs, Reiko Kudo, Gavin Bryars et Josephine Foster.

~ Page Artiste
~ Bandcamp
~Label


06/07/2013 / My Name Is Nobody

MY NAME IS NOBODY + LA TERRE TREMBLE !!! AU FESTIVAL TERRA INCOGNITA LE 24 Août

My Name Is Nobody ~ 20h30 – Scène 1
La Terre Tremble !!! ~ 00h40 – Scène 1

06/07/2013 / Electric Electric

Electric Electric : Festival Baleapop #4 à Bidart le 10 Août !

Quatrième édition du Festival Baleapop qui se déroulera du 8 au 11 août 2013:ETIENNE JAUMET – ALBA LUA – ELECTRIC ELECTRIC – PHILIPP GORBACHEV -BLACKMAIL – CANKUN – VOPHONIQ – ODEI – GONNO

★ INFORMATIONS ET ACCUEIL DU FESTIVAL

La Communale, rue des Écoles, Bidart

INFOLINE : 06 74 60 85 46

MAIL :

contact@moimoifestibala.com

06/07/2013 / Electric Electric

Electric Electric : Dour Festival le vendredi 19 juillet !

Electric Electric jouera le vendredi 19 juillet sur la scène de 'La Petite Maison dans la Prairie' pour la 25° édition du festival de Dour.

★ Toutes les informations sur www.dourfestival.be

06/07/2013 / Electric Electric

ELECTRIC ELECTRIC : LE 15 Août à LA ROUTE DU ROCK!!

Electric Electric jouera le jeudi 15 aout au Fort de Saint-Père pour la collection d'été #23 de La Route du Rock.

Scène des Remparts · 01h45

 

18/06/2013 / 'La Colonie De Vacances'

'la colonie de vacances' et son sound system débarquent en juin !

20 juin Tours • Le Temps Machine
21 juin Poitiers • Le Confort Moderne ( Annulé )
22 juin Paris • La Gaité Lyrique 
26 juin Bordeaux • Le Rock School Barbey
27 juin Toulouse • 'Festival Les Siestes électroniques

La Colonie de Vacances tour on facebook

16/06/2013 / ciné-concert 'TOM & JERRY' par la terre tremble !!!

Ciné-concert 'tom & jerry' la terre tremble !!! : sur les routes cet été

La Terre Tremble !!! présente son ciné-concert 'Tom & Jerry' (studio Van Beuren) cet été !

21 Juillet 2013 - Festival du Natala - Colmar 
25 Août 2013 - Festival Bonus - Hédé 
31 Août 2013 - Festival Teriaki - Le Mans 
07 Septembre 2013 - 'Muses en Troc' sous chapiteau - Le Landreau 

01/06/2013 / Dark Dark Dark

LONESOME LEASH + MARK TRECKA (Pillars & Tongues) : TOUR FRANCE, JUNE 2013

June, 7   PARIS • L'Index (rue Lépic, 18è)
June, 8   LE LION D'ANGERS (49) • Le sousol (sur résa. ici)
June, 9   NANTES •  Café du Cinema
June, 10  TOULOUSE • Les pavillons sauvages
June, 11  VILLEFRANCHE DE ROUERGUE •  Les Hauts Parleurs
June, 12  TARBES • Celtic Pub
June, 13  SAINTES •La Lettre à la bulle
June, 14  BORDEAUX • I boat
June, 15  THORÉ LA ROCHETTE • Gare à la rochette
June, 16  DIJON • Galerie Interface (only Lonesome Leash, 18h)

~ LONESOME LEASH ~


Lonesome Leash est Walt McClements.
Walt McClements est l'accordéoniste  de Dark Dark Dark, musicien de Why Are We Building Such a Big Ship ? et membre du New Orleans's Panorama Jazz Band, mais Lonesome Leash est une affaire individuelle, magnifiquement réduite à un seul homme.
Lonesome Leash utilise son accordéon comme un synthétiseur, des boucles sinueuses qui lui permettent d'introduire d'autres éléments inédits dans sa musique telle une boite à rythme, de l'électronique, un tambour, une trompette.
Le tout devient une sorte de comédie musicale 'future-rustique'.
http://lonesomeleash.bandcamp.com/

~ MARK TRECKA (Pillars & Tongues) ~


Vous avez sûrement déjà croisé Mark Trecka, chanteur/batteur de Pillars & Tongues, et actuel batteur de Dark Dark Dark, ou auprès de groupes avec qui il a partagé une tournée comme Bonnie 'Prince' Billy, Sir Richard Bishop ou Elephant Micah. Sa musique est au croisement du folk traditionnel et des plages planantes. Un panorama de dunes de désert de science-fiction pour faire finalement apparaître une chanson au lyrisme distinct.
Il utilise cette voix que Pitchfork définit comme «profonde et baritone», des boucles primitives, des instruments variés (harmonium, harmonica, claviers, cloches…), il interprète son répertoire et celui de Pillars & Tongues.
http://pillarsandtongues.bandcamp.com/album/oaky-doting-in-late-summer

16/05/2013 / Dark Dark Dark

Dark Dark Dark : 1er juin – Trabendo, Paris

16/05/2013 / Papier Tigre

papier tigre : Africantape night – nantes – Le Stakhanov – jeudi 16 mai 2013

poster designed by blazlap.com

AFRICANTAPE NIGHT – NANTES - LE STAKAHNOV – JEUDI 16 MAI – 20H – 8€
PAPIER TIGRE + MICAH GAUH + VENTURA + THREE SECOND KISS

> EVENT FB <

20/04/2013 / Dark Dark Dark

dark dark dark : annonce son nouvel ep 'what i needed' pour le 'disquaire day' le 20 avril !




TOURNÉE FRANÇAISE MAI-JUIN 2013

27 mai Roubaix • La Cave aux Poètes
28 mai La Rochelle • La Sirene w/ Dominique A
29 mai Bordeaux • Le Rocher de Palmer
30 mai Lorient • Le Manège
31 mai Nantes • Stereolux
01 juin Paris • Le Trabendo

w/ North America en support

~ EVENT TOUR FB ~

19/04/2013 / Winter Family

Xavier Klaine (winter Family) accompagne CHEVEU à Sonic Protest le 19 avril !

CHEVEU feat. Xavier Klaine (winter Family) [France]
Garage à base de guitare minimale delta blues, de rythmiques casiobinaires crados et d'un chant incantatoire je-m'en-foutiste, la musique de Cheveu reste ouverte à toutes les collaborations. Ces aficionados du chamboule-tout profitent de ce concert à l'église Saint-Merry pour présenter leurs nouveaux morceaux, accompagnés aux grandes orgues par Xavier Klaine. Sophistication meets Déglingue !

+ THE RED KRAYOLA [USA] + TRIO BARROCO [France]

INFOS : SONIC PROTEST • EVENT

Winter Family

Rouen (Sotteville Lès Rouen)

•

Trianon Transatlantique

14/04/2013 / Electric Electric

electric electric : 'Material Boy' new single ! / Tour 2013

25.04.2013 Haarlem (NL) – Patronaat
26.04.2013 Heerlen (NL) – Nieuwe Nor
27.04.2013 Liège (BE) – La Zone

02.05.2013 Reims – L'Écluse
03.05.2013 Namur (BE) – Le Belvédère
04.05.2013 Mouscron (BE) – Century Festival
05.05.2013 Mons (BE) – Le Bateau Ivre
08.05.2013 Lyon – Les Nuits sonores
09.05.2013 Genève (CH) – La Gravrière
10.05.2013 Le Bleymard – Festival d'Olt
12.05.2013 Paris – Le Trabendo w/ Death Grips
13.05.2013 Paris – Le Gibus w/ Catholic Spray & Futur
30.05.2013 Leipzig (DE) – Ortloff
31.05.2013 Heilbronn (DE) – Komplex 23

01.06.2013 Cologne (DE) – Kalk

05.07.2013 Belfort – Festival Les Eurockéennes
06.07.2013 Würzburg (DE) – XYEAHX Summerfest
12.07.2013 Luz Saint Sauveur - Jazz à Luz
19.07.2013 Hauptmannsgrün (DE) – L'abore Festival
20.07.2013 Esslingen (DE) – Komma Summerfestival

10.08.2013 Guéthary – Festival Baleapop
15.08.2013 St Malo – La Route du Rock
17.08.2013 Nuremberg (DE) – Misty Montain
31.08.2013 Loches – Pad'Non festival

01/04/2013 / Papier Tigre

papier tigre : new us tour announced spring 2013

March 26 | USA, MINNEAPOLIS MN | Hexagon
March 27 | USA, MILWAUKEE WI | Scheme City
March 28 | USA, CHICAGO IL | Burlington
March 29 | USA, CHICAGO IL | Garden Of Miracles
March 30 | USA, ST LOUIS MO | Schlafly Tap Room
March 31 | USA, LOUISVILLE KY | Zanzabar
April 01 | USA, NASHVILLE TN | Owl Farm
April 02 | USA, ATLANTA GA | Under The Couch
April 03 | USA, WEST COLUMBIA SC | Conundrum Music Hall
April 04 | USA, ATHENS GA | Caledonia Lounge
April 05 | USA, GREENSBORO NC | TYP Haus
April 06 | USA, RICHMOND VA | Bauhaus Haus
April 07 | USA, WASHINGTON DC | Comet Ping Pong
April 08 | USA, BALTIMORE MD | Club K
April 09 | USA, NEW YORK NY | Cake Shop
April 10 | USA, PAWTUCKET RI | Machines With Magnets
April 11 | USA, BROOKLYN NY | Secret Project Robot
April 12 | USA, HARRISBURG PA | Abbey Bar
April 13 | USA, DETROIT MI | Northern Lights Lounge
About Murailles Music
French independent quality music agency
booking & promotor since 2004
iconoclastic label since 2011
Our agency is based on a mutual association with the artists.
We want to establish with them a strong and powerful commitment.
We have a manageable roster size and we don't want to work on a volume 'value' in order to protect, develop and pay a proper attention that our artists deserve.
We are very proud to work with so many different promoters, no matter if it is a small, medium or big venue/club/organization. Any people in our network are important to build a tour. Our goal is to seek the good place for the artist at the good date.
Music is an extraordinary art sustaining also a spiritual and social dimension. Sharing a good time with the audience is the most important for us and our artists.
Since 2011 we became an erratic label for some of our artists. We don't want to release or promote records as it is done in the music industry, but as fans of that support (vinyl is our favorite) and to propose some great recordings.
Just want to bring good & creative music to you.
We also worked with these bands :