News
Bio
PAPIER TIGRE creuse un sillon de rock innovant et sans compromis dans la veine de This Heat ou des Minutemen.
Loin des sentiers balisés, le groupe s'est forgé une réputation scénique à coup de tournées marathons un peu partout dans le monde (Europe, USA, Amérique Latine, Asie) et d'invitations prestigieuses (ATP Festival). Un son singulier qui se mue depuis 10 ans à l'aide de 3 albums et plus de 500 concerts, sans oublier les multiples projets parallèles (​'​La Colonie de Vacances​'​, Room 204, the patriotic sunday, Al Von Stramm, Seilman Bellinsky) qui donnent encore plus de grain à moudre au trio hyperactif.
Sur le nouvel album ​'​The Screw​'​, PAPIER TIGRE fait le grand écart entre la transe et l'instantané. Les Nantais se jouent des formats et des codes, des genres et des étiquettes et se métamorphosent sur chacun des 9 morceaux en équilibristes parfaits, sur la corde raide, regards droit devant, sourires aux lèvres.
'​The Screw​' q​u'il faut interpréter comme « l'arnaque » voire « la baise » est un recueil acide au rire jaune comme une tartine de confiture qui tombe du mauvais côté. Il y a matière à se faire avoir par ces chansons impolies, vivantes et bagarreuses, ces ambiances changeantes et cette pulse qui mène inlassablement la danse. Des moments de grâce égrenés tout au long de ce quatrième album s'offrent à celui qui s'y aventure, et deviennent plus saisissants encore à chaque nouvelle écoute.
FORMATION
Éric Pasquereau : guitare, voix
Arthur de La Grandière : guitare
Pierre-Antoine Parois : batterie
Ten years after they started from scratch, Papier Tigre have built a solid name for themselves with three albums 'Papier Tigre' (2007), 'The Beginning And End Of Now' (2008), 'Recreation' (2012) and over 500 shows in more than 25 countries over 3 continents, with the three-piece appearing at ATP amongst other festivals. Their music is firmly entrenched in the tradition of inventive and challenging rock music (think Minutemen, This Heat). They are constantly pushing the limits of their unusual line-up (drums, two guitars, vocals, percussion) when they are not playing with 'La Colonie de Vacances' and numerous other projects (Room 204, the patriotic sunday, Al Von Stramm, Seilman Bellinsky). On their new album 'The Screw', the band has matured into devastatingly efficient unit, with instruments and ideas bouncing off each other in and audible culture of creativity. The nine songs are an impressive account of Papier Tigre's ability to balance different atmospheres, original rhythmic patterns, minimalist melodic lines and distinctive vocal hooks. They understand that a song being intelligent and complex need not exclude it from having a raw, danceable energy. If you have heard them before, the band you will come back to is now a cacophonous tour de force: wilder, avidly literate; fiercely melodic, yet eagerly restrained. If you haven't heard them, here's your chance. They probably will be the best thing you've ever heard!
LINE-UP
Éric Pasquereau : guitar, vocals
Arthur de La Grandière : guitar
Pierre-Antoine Parois : drums
Press
McG's Backroom 

"If scientists were to gene-splice Thrill Jockey and Dischord DNA, the resulting Frankenstein would be Nantes trio Papier Tigre. "

Libé Next

"Pas besoin de connaître l'histoire du post-hardcore de Chicago ou San Pedro sur les doigts en effet pour constater que Papier Tigre est l'un des plus robustes et sémillants groupes de rock présentement en activité (et quelle activité) dans notre Hexagone : il suffit d'écouter ses hanches."

Les Inrocks

« Toujours dans la veine rockcore, ils ont apporté une finesse d'écriture et une ouverture qui va encore forcer le respect en France ou à l'étranger où ils ont une grosse cote, Europe, Asie, Amérique… ».

LES INROCKS

"Les rythmiques hachurées et salement groovy, combinées aux ricochets de guitares savantes donnent une drôle élasticité à l'ensemble sans tomber dans les travers du math-rock. Papier Tigre l'a bien compris : le rock, c'est maintenant et tout de suite."

LIBÉRATION

"'The Beginning and End of Now' pèse lourd dans le décompte des beaux disques français entendus cet automne. Ça sent plus le début que la fin pour Papier Tigre."

TÉLÉRAMA SORTIR

"Ce trio nantais biberonné à Fugazi et Shellac ose un rock sans concession, farouche et libre. De ruptures rythmiques incessantes en contre-pieds électriques, sa palette musicale est d'une richesse infinie. La claque sur scène n'en est que plus intense."

GONZAÏ

"Trois Frenchies, dix ans de boucan, zéro compromis. (…) The Screw, en plus de karcheriser les oreilles, allume des feux sous la peau et dans l'oreille interne. (…) Quand des Français arrivent à réinventer le power trio, on lève l'auriculaire et l'index très fort, on se tape la tête contre les murs pour évacuer tout ce qu'Adblock n'arrive pas à filtrer et on hurle en mettant des coups de latte au chat. Je sais, c'est moche. Mais je préfère les tigres."

THE DRONE

"Papier Tigre est l'un des tout meilleurs groupes de France, et ça se vérifie à chaque concert que le trio donne, à chaque disque qu'il sort, peu importe qu'il soit un peu moins bon ou deux fois meilleur que le précédent. On vous signale tout de même que 'The Screw', dont on adore le titre parce qu'il nous fait penser à des gros mots autant qu'à la plus belle œuvre littéraire avec des fantômes dedans de tous les temps, est le plus fun, le plus simiesque et le plus complexe des albums du groupe parus à ce jour, et qu'il est absolument, résolument excellent."

SWQW

"Ces compositions slaloment, accélèrent, pilent, tournent au frein à main, foncent dans le noir tous feux éteints, engueulent par la fenêtre ceux qui traversent devant son nez, bousculent les flemmards, roulent au pas sur les grands axes juste pour le plaisir simple de créer un bouchon, franchissent les lignes blanches, te font les yeux doux au feu rouge avant de te faire mordre la poussière..."

NOISEY - VICE

"Papier Tigre nous pilonne le cortex depuis 10 ans et il n'y aucune raison que ça s'arrête. (…) The Screw pousse un peu plus loin les limites de leur afro-math-rock."

PARIS NORMANDIE

"Un style sans frontière, tantôt classé post-punk, tantôt (dé)rangé au rayon power-pop. Une chose est sûre, Papier Tigre envoie du lourd une fois les guitares agrippées."

CHRO(NIC'ART)

"Nous sommes tout de suite tombés en amour avec ce groupe qui réactivait d'un violent coup de piston le système cardio-vasculaire fatigué du rock français"

FRANCE INTER

"Un 3è album pour le trio français Salvateur et exutoire. Bref essentiel."

Alter1fo

"Pop saccadée et noise un peu math, la musique des Papier Tigre, tout en même temps fluide et puissante, nous comble par son intelligence des structures et cette agressivité rentrée, qui parfois se permet l'explosion."

THE SKINNY (UK)

"It seems a shame to tie it down to mere genre: 'excellent' does the job just as well."

GOLD FLAKE PAINT (UK)

"Ten years into their career, France's deafening Papier Tigre have grown from an artfully-raucous prospect into bona fide brilliance. The evidence is all here on new track 'Mood Trials', a thrilling collision of sinewy noise and twitching hypertension. Ferocious and enthralling from the first note to the last, it's a downright delicious taster for their forthcoming album The Screw. (...) Believe us when we say you need this in your life."

GET INTO THIS (UK)

"Experimental Papier Tigre, finally, show a decade's worth of experience on the lurching, scratching maze that is 'Heebie Jeebies'. A manic collage of riffs, each twist in the tale is as enthralling as the last, and trust me, there's a lot of them."
42
Contact
Booking : jullian.muraillesmusic[at]gmail.com
Promo: maxime[at]revoirlamer.com
Listen
I'm Someone Who Dies

'Recreation' LP (2011)

Home Truth

'Recreation' LP (2011)

Demand

'Recreation' LP (2011)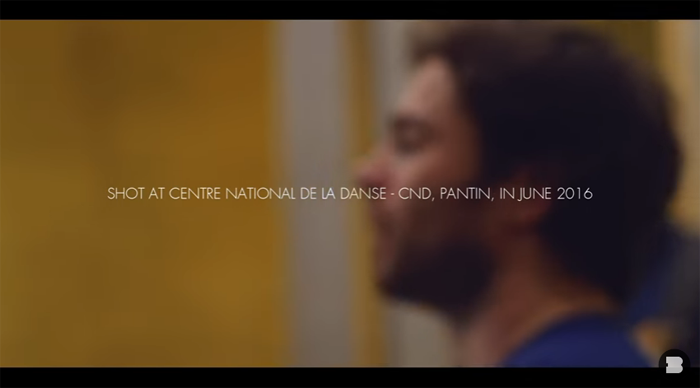 'A Matter Of Minutes' (A Take Away Show / La Blogothèque)
Discography
'The Screw'

Murailles Music

2016

CD / LP / digital

'7″'

Africantape / Sick Room Records

2013

7" / Digital

'Recreation'

Murailles Music / Africantape

2012

CD / LP / Digital

'The Beginning And End Of Now'

Collectif-Effervescence

2008

CD / LP / Digital

'S/T'

Collectif-Effervescence

2007

CD / LP / Digital
Papier Tigre
(fr / Murailles Music)
Next show
Pas de concert actuellement - No current show
Past show
Click on "date", "artist", "city" or "venue" to change the list display
| Date | City | Venue | With | Info | Event | Ticket | Edit |
| --- | --- | --- | --- | --- | --- | --- | --- |
| 22.11.2018 | Nantes | Bras de Fer | Trainfantome | - | Event | - | > |
| 15.07.2018 | Neuve-Église | Festival Décibulles | Chill Bump | Info | Event | ticket | > |
| 14.07.2018 | Paris | Espace B | Pyjamarama + Puissant Blaster | Info | Event | ticket | > |
| 13.07.2018 | Montmartin-sur-Mer | Festival Chauffer dans la noirceur | Chelsea Wolfe, Son Lux ... | Info | Event | ticket | > |
| 09.09.2017 | Cherbourg | Rock n grass festival, le Réaume | - | - | Event | - | > |
| 08.09.2017 | Royat | Festival Art'Air | - | Info | Event | - | > |
| 20.05.2017 | Nantes | Le Ferrailleur | Bantam Lyons, Lysistrata, Totorro, Corbeaux | Info | Event | ticket | > |
| 19.04.2017 | Nantes | Dynamo | Hyperculte | - | Event | - | > |
| 25.03.2017 | Massy | Centre Culturel Paul B | Will Guthrie, Totorro | Info | Event | ticket | > |
| 25.02.2017 | Angers | Joker's Pub | - | Info | Event | - | > |
| 24.02.2017 | Paris | FGO - Barbara | - | Info | Event | ticket | > |
| 19.11.2016 | Magny le Hongre | File 7 - ANNULÉ | Yeti Lane, Mars Red Sky | Info | Event | ticket | > |
| 18.11.2016 | Reims | Espace Turenne - ANNULÉ | Latence | - | Event | - | > |
| 17.11.2016 | Paris | Centre FGO Barbara - ANNULÉ | Sheik Anorak | Info | Event | ticket | > |
| 05.11.2016 | Saint Nazaire | Le VIP | Monophonics, Papooz, Panama Bende | Info | Event | ticket | > |
| 04.11.2016 | Auxerre | Le Silex | Birth of Joy, Mad Riders | Info | Event | ticket | > |
| 15.10.2016 | Chateauneuf de Gadagne | Akawaba | - | Info | Event | ticket | > |
| 14.10.2016 | Vevey (CH) | Festival du bout du monde | Electric Electric, Service Fun, Frank Waxman | Info | - | - | > |
| 13.10.2016 | Genève (CH) | L'Usine | Electric Electric | Info | Event | ticket | > |
| 12.10.2016 | La Chaux-de-Fonds (CH) | Le Bikini test | Electric Electric | Info | Event | ticket | > |
| 11.10.2016 | Chalon sur Saône | Le Port Nord | Pom Pom Galli | - | Event | - | > |
| 10.10.2016 | Strasbourg | Le Diamant d'Or | - | - | - | - | > |
| 08.10.2016 | Liège (BE) | Péniche Légia | Sonny's Heels | - | Event | - | > |
| 07.10.2016 | Mouscron (BE) | El Bar | Animal Youth | - | Event | - | > |
| 06.10.2016 | Mons (BE) | La Fabrique des Singes | - | - | - | - | > |
| 05.10.2016 | Bruxelles (BE) | Magasin 4 | Jojobeam, Animal Youth | Info | Event | ticket | > |
| 29.09.2016 | Rennes | Antipode | PAUS | Info | Event | ticket | > |
| 28.09.2016 | Brest | Le P'tit Minou | - | Info | Event | - | > |
| 17.09.2016 | Valencia (ES) | Magazine | My Name is Nobody, Betunizer | - | - | - | > |
| 16.09.2016 | Madrid (ES) | La Faena | My Name is Nobody, Betunizer | - | - | - | > |
| 15.09.2016 | Zaragoza (ES) | Arrebato | My Name is Nobody, Betunizer | - | - | - | > |
| 14.09.2016 | Barcelona (ES) | El Pumajero | My Name is Nobody, Betunizer | - | - | - | > |
| 31.08.2016 | Montréal | La Sala Rossa | Electric Electric, Pneu, Marvin | Info | Event | ticket | > |
| 18.06.2016 | Thoré la Rochette | Gare à la Rochette | - | Info | Event | - | > |
| 09.06.2016 | Paris | Le Trianon | Explosions in the sky | Info | Event | ticket | > |
| 08.06.2016 | Nantes | 'Stereo Trip | Nantes vs Valencia', Stereolux | My Name is Nobody, Betunizer, Alberto Montero | Info | Event | ticket | > |
| 04.06.2016 | Pujols | Festival le Bruit du Château | - | Info | Event | ticket | > |
| 01.06.2016 | Caen | Centre National Chorégraphique | Gablé | - | Event | ticket | > |
| 27.05.2016 | Quimper | Le Novomax | Corbeau | Info | - | - | > |
| 21.05.2016 | Châteauneuf-de-Gadagne | Concert Reporté ! - Akwaba | Fuzeta | - | - | - | > |
| 20.05.2016 | Montpellier | Le Black Sheep | - | - | - | - | > |
| 19.05.2016 | Toulouse | Les Pavillons Sauvages | MC Trachiotomy, Hot Tears, GRZZZ | - | - | - | > |
| 18.05.2016 | Pau | La Ferronnerie | - | - | Event | - | > |
| 17.05.2016 | Bordeaux | I-Boat | - | Info | - | - | > |
| 12.05.2016 | Paris | Petit Bain | Hyperculte | Info | Event | - | > |
| 07.05.2016 | Clermont-Ferrand | Le Raymond's Bar | Presque Maudit, Llamame la muerte | - | Event | - | > |
| 06.05.2016 | Cannes | MJC Picaud | GaBlé | Info | - | - | > |
| 05.05.2016 | Chalon sur Saône | Soirée Festiculles, Le Port Nord | - | Info | Event | - | > |
| 04.05.2016 | Dunkerque | Les 4 Écluses | Margaret Catcher | Info | Event | ticket | > |
| 03.05.2016 | Rouen | Le 3 pièces Muzik'Club | Kenkyuu | - | Event | - | > |
| 02.05.2016 | Amiens | Accueil Froid Nuke | John Makay | Info | - | - | > |
| 01.05.2016 | Roubaix | La Cave aux poètes | Hyperculte | Info | - | - | > |
| 30.04.2016 | Esch-Sur-Alzette (LUX) | Out of the crowd festival | Ought, Grils Names, Sun Glitters, Quadrupède, ... | Info | - | - | > |
| 29.04.2016 | Creil | La GAM | Hyperculte | - | - | - | > |
| 23.04.2016 | Neufchatel (CH) | Queen Kong Klub | Hyperculte | - | - | - | > |
| 22.04.2016 | Basel (CH) | Off Bar | Hyperculte | - | - | - | > |
| 21.04.2016 | Freiburg im Breisgau | White Rabbit | Hyperculte | - | - | - | > |
| 20.04.2016 | Nancy | La Machine à Vapeur | Hyperculte | - | - | - | > |
| 19.04.2016 | Lyon | Le Croiseur | Hyperculte + Totale Eclipse | Info | Event | - | > |
| 18.04.2016 | Tours | Le Canadian Café | Futuroscope | - | Event | - | > |
| 31.12.2014 | Paris | Petit Bain | Samba De La Muerte, DJ SET John from BATTLES | Info | Event | ticket | > |
| 18.07.2014 | Saint-Sulpice-la-Pointe | Festival 'Artistes en Herbe' | - | - | - | - | > |
| 11.07.2014 | Concots | Festival 'Retiens la nuit ' | Pneu, Oh ! Tiger Mountain, Gablé, Marvin... | Info | Event | - | > |
| 05.07.2014 | Notre-Dame-des-Landes | Notre-Dame-Des-Landes Festival | Miossec, Pigalle, Les Têtes Raides, Sanseverino, Guaka... | Info | - | - | > |
| 14.06.2014 | Mondeville/Caen | Le Bocal | - | - | - | - | > |
| 13.06.2014 | Nantes | Scène Michelet | Gregaldur, The World | Info | - | - | > |
| 12.06.2014 | Angers | T'es Rock Coco | The World | - | Event | - | > |
| 11.06.2014 | Montaigu | Le Zinor | - | - | - | - | > |
| 05.06.2014 | Tours | Festival Aucard de Tours | - | Info | Event | - | > |
| 28.05.2014 | Allonnes | La Péniche Excelsior | Duchess Says | Info | Event | - | > |
| 23.05.2014 | Santiago | Bar Loreto | Vuelveteloca | - | Event | - | > |
| 22.05.2014 | Santiago | Radicales | - | Info | Event | - | > |
| 21.05.2014 | La Plata | Pura Vida | Satelite Espia Ruso | Info | Event | - | > |
| 19.05.2014 | Buenos Aires | Club V | - | - | - | - | > |
| 17.05.2014 | Buenos Aires (Arg) | Teatro Vorterix | Pez | Info | - | - | > |
| 16.05.2014 | Goiânia (Br) | Bananada Festival 2014 | Mudhoney, Metz, The Legendary Tigerman, The Obits, Black Drawning Chalks... | Info | Event | - | > |
| 15.05.2014 | Anapolis (Brasil) | Joana Dark Pub | - | - | Event | - | > |
| 10.05.2014 | Saint-Philbert-sur-Risle | Festival Rock'n'Risle, Prieuré | Peter Hook & The Light, Von Pariahs... | Info | Event | ticket | > |
| 04.04.2014 | Rennes | Mondo Bizarro | - | Info | - | - | > |
| 29.03.2014 | Tremblay | L'Odéon / Conservatoire | Kubilai Khan Investigations : 'Volt(s) Face' | Info | - | - | > |
| 01.02.2014 | Rouen | 3 pièces musique club | This is pure violence, poisson poney, the world | - | - | - | > |
| 31.01.2014 | Le Havre | Festival Pharenheit - Le Tetris | Kubilai Khan Investigations : 'Volt(s) Face' | Info | - | - | > |
| 25.01.2014 | Rambouillet | L'Usine à Chapeaux | Cheveu | Info | Event | ticket | > |
| 13.12.2013 | Cholet | Le Bar'ouf | Fat Supper, Binidu | - | Event | - | > |
| 30.11.2013 | Nantes | Atelier RIZIO/PAN! | Bah moody & Cykadelic, Mercaptan | Info | - | - | > |
| 29.11.2013 | Bezons | Théâtre Paul Eluard | Kubilai Khan Investigations = 'Volt(s) Face' | Info | - | - | > |
| 09.11.2013 | La Roche sur Yon | Fuzz'Yon | BRNS | Info | Event | ticket | > |
| 08.11.2013 | Angoulême | La Nef | Sax Ruins vs. Ruins, Alone vs. Ono Ryoko | Info | - | ticket | > |
| 06.10.2013 | La Réunion | La Rondavelle de St Leu | Golgot VR, ukatukas | Info | - | - | > |
| 16.08.2013 | Castelfranc | Derrière l'usine | - | Info | - | - | > |
| 20.07.2013 | Culles-les-Roches | Festival Festiculles | - | Info | Event | ticket | > |
| 07.06.2013 | Bruxelles (BE) | Madame Moustache | - | Info | - | - | > |
| 06.06.2013 | Villeneuve d'Ascq | La Ferme d'en haut | - | Info | Event | - | > |
| 05.06.2013 | Paris | Petit Bain | Civil Civic | Info | Event | ticket | > |
| 01.06.2013 | Amiens | La Lune des Pirates | Thuston Moore / Andy Moor, Ane James Chaton | Info | - | ticket | > |
| 16.05.2013 | Nantes | Le Stakhanov | Three Second Kiss (ITA), Micah Gaugh (USA) , Ventura (CH) | Info | Event | - | > |
| 12.05.2013 | Clermont Ferrand | Le Raymond's Bar | - | Info | - | - | > |
| 11.05.2013 | Bellecombe en Bauges | La Grange | Marvin | - | - | - | > |
| 10.05.2013 | Neuchâtel | La Case à chocs, Queen Kong Club | Marvin | Info | - | - | > |
| 09.05.2013 | Calenzano (Italie) | Cycle Club | - | - | - | - | > |
| 08.05.2013 | Roma (Italie) | Dalverme | - | - | - | - | > |
| 07.05.2013 | Senigallia (Italie) | Casa della Grancetta | - | - | - | - | > |
| 06.05.2013 | Brescia (Italie) | Revisionario | - | - | - | - | > |
| 05.05.2013 | Torino (Italie) | BlahBlah | - | - | - | - | > |
| 04.05.2013 | Gigors | Le CBGC's (Africantape Night) | Betunizer | - | Event | - | > |
| 03.05.2013 | Montpellier | Le Black Sheep | Marvin | Info | Event | - | > |
| 02.05.2013 | Girona (Epsagne) | Tourmix | Betunizer | - | - | - | > |
| 01.05.2013 | Valencia (Espagne) | Residencia | Betunizer | - | - | - | > |
| 30.04.2013 | Zaragoza (Espagne) | Arrebato | Betunizer | - | - | - | > |
| 29.04.2013 | Madrid (Espagne) | Faena | Betunizer | - | - | - | > |
| 28.04.2013 | San Sebastian (Espagne) | Mogambo | Betunizer | - | - | - | > |
| 27.04.2013 | Pau | Festival 'À temps rêver du roi' | - | - | Event | ticket | > |
| 26.04.2013 | Beauregard | Le Presbyt'hair | - | - | - | - | > |
| 25.04.2013 | Lyon | Le Sonic | Ted Milton (Blurt) | Info | Event | - | > |
| 24.04.2013 | Dijon | L'Abbey Road | - | - | Event | - | > |
| 16.03.2013 | Cambrai | Festival Betizfest - Le Palais des Grottes | - | Info | - | ticket | > |
| 13.03.2013 | Brest | Festival 'Dansfabrick' - La Carène | - | Info | Event | - | > |
| 24.11.2012 | St Nazaire | Le Vip | - | - | - | ticket | > |
| 23.11.2012 | Le Gerno (56) | L'Embuscade | - | Info | - | - | > |
| 18.11.2012 | Roubaix | La Condition Publique | - | - | - | ticket | > |
| 17.11.2012 | St Germain en Laye | La Clef | - | - | - | ticket | > |
| 16.11.2012 | Château-Thierry | Festival 'Picardie Mouv', La Biscuiterie | - | Info | Event | - | > |
| 10.11.2012 | Orléans | L'Astrolabe | - | - | - | ticket | > |
| 09.11.2012 | Paris | Le Nouveau Casino | - | - | - | ticket | > |
| 08.11.2012 | Evreux | L'Abordage | - | - | - | ticket | > |