News
Bio
Eric Chenaux fait de la musique conceptuelle qui n'entend pas sonner comme de la musique conceptuelle. Il jongle avec des traditions variées mais, plus que tout sans doute, à chaque disque, Chenaux s'attaque à la relation entre l'improvisation et la structure, et il le fait à sa manière toute particulière : à travers l'amour et ce – sans la moindre ironie ou le moindre cynisme. Car fondamentalement, Chenaux écrit et joue des chansons d'amour, qu'il chante d'une voix suave et claire, tandis que sa guitare opère en douce torsion, bifurcation et décomposition. La juxtaposition de son phrasé de crooner orfèvre tout en souplesse, et de ses explorations guitaristiques hautement expérimentales, font exploser les préceptes les moins conventionnelles du chant et de l'accompagnement, de l'interaction tonale et timbrale de la guitare et de la voix.
Les méthodes d'improvisation soliste de Chenaux font à certains égards écho au solipsisme : sa guitare joue à côté de, voire contre sa voix, défiant les codes les plus élémentaires de l'harmonie et de l'euphonie. Il improvise « avec lui-même », comme dédoublé, cherchant sans cesse à se surprendre (et à surprendre ses auditeurs). Les rubans de voix et d'instruments qu'il déroule semblent indépendants en apparence : ce pour mieux capturer – et se laisser captiver par – les instants imprévus d'intime dépendance : c'est une définition de la liberté comme état profondément intentionnel d'ouverture, de présence et de jeu.
Eric Chenaux apparaît à la marge de certains courants – pourtant avant-garde – de la ballade folk, pop et jazz, comme une anomalie. Sa musique n'en demeure pas moins merveilleusement chaleureuse, généreuse et fondamentalement accessible, en dépit de son irréfutable iconoclasme. Si les éléments constitutifs de son œuvre solo pourraient suggérer une certaine dévotion implicite à l'ascétisme, c'est plutôt le contraire qui est vrai : ses rêveries musicales sont un acte de résistance à l'austérité sous toutes ses formes. On s'abandonne joyeusement à cet espace improvisé où l'allégresse et la légèreté sont pris au sérieux et où l'amour est convoqué et exprimé, évitant le piège d'un sentimentalisme réducteur, comme une parenthèse éclairée et lucide au cynisme de la vie.
Slowly Paradise est le nouvel album solo d'Eric Chenaux – une collection de chansons longues pour la plupart, guidées par un chant apaisant et moelleux, et par un jeu de guitare échevelé, oblique. Il s'agit sans doute de son œuvre solo la plus essentielle et aboutie, celle d'un artiste en pleine maîtrise de son art poursuivant avec assurance le chemin entamé par ses précédents albums Guitar & Voice et Skullsplitter, tous deux salués chaudement par la critique, à juste titre.
Désormais installé à Saint-Ouen depuis 2011, Eric Chenaux était dans les années 1990 et 2000 une figure de proue de la scène musicale expérimentale « DIY » de Toronto, du post-punk de groupes comme Phleg Camp et Lifelikeweeds vers une technique de guitare acoustique amplifiée très caractéristique et unique appliquée dans un contexte solo comme au sein d'ensembles. Il a cofondé le label de musique expérimentale Rat-drifting en 2002, réunissant un échantillon iconoclaste de la scène d'improvisation libre, composition contemporaine, jazz-dévoyé, avant-chanson de Toronto, avec notamment plusieurs ensembles dont il est alors membre (The Reveries, The Draperies, The Guayaveras, The Marmots, The Allison Cameron Band, Drumheller, Nightjars). Chenaux a développé ses pratiques hautement personnelles tout au long de cette période, en expérimentant avec des enceintes miniatures et diverses formes innovantes de «signal-bending». Le label Constellation abrite l'œuvre solo d'Eric depuis 2006 – une brillante discographie de ballades déconstruites et aventureuses, somptueuses et langoureuses, aux influences jazz et pop, résultat de l'association de son jeu de guitare halluciné et de sa voix si superbement claire et lyrique. Il est par ailleurs régulièrement compositeur et interprète de musiques de films – dont la bande originale du long métrage Light Years d'Esther-May Campbell ainsi que diverses collaborations avec le réalisateur Eric Cazdyn. Il compose également pour la danse contemporaine, et a collaboré avec l'artiste visuelle/sonore Marla Hlady sur de nombreuses installations sonores parmi lesquelles une résidence récente à AVATAR à Québec qui devrait aboutir à la sortie d'enregistrements de leur performance in-situ prévue pour 2018. Au cours de 30 ans de carrière, Eric Chenaux a eu l'occasion de se produire et d'enregistrer avec beaucoup d'autres artistes, notamment en duo avec Eloïse Décazes (La bride chez three:four records), Sandro Perri, Ryan Driver, Pauline Oliveros, Martin Arnold, Allison Cameron, John Oswald, Michael Snow, Brodie West, Han Bennink, Michael Moore, Baby Dee, Josephine Foster, Martin Tetrault, Radwan Ghazi Moumneh, Kurt Newman, Little Annie, Wilbert De Joode, Gareth Davis, Jacob Wren, Norberto Lobo, Nathaniel Mann, Marisa Terzi et Christine Abdelnour. 
Eric Chenaux makes conceptual music that's not meant to sound conceptual. He operates among various 'traditions' but perhaps most broadly, Chenaux's records grapple with the relationship between improvisation and structure in very particular, unique, idiosyncratic ways – and quite without irony or cynicism, through love. Because fundamentally, Chenaux writes love songs, which he sings in a voice honeyed and clear, while his guitar gently bends, frazzes, chortles, diverges and decomposes. This juxtaposition of his mellow, dexterous crooning and his highly experimental (and equally dexterous) guitar explorations, explodes even unconventional notions of singing and accompaniment, of tonal and timbral interplay between guitar and voice. As a solo artist, Chenaux's improvisation methods are in certain literal ways solipsistic: as a singer-songwriter, he plays his guitar around and against his voice, challenging easy notions of harmony/harmoniousness, improvising "with himself' in pursuit of surprising himself (and his listeners) as he unfurls ribbons of voice and instrument often to the point of seeming independence, all the better to capture – and be captured by –unforeseen, intimate moments of interdependence: a definition of freedom, as a profoundly intentional state of openness, presence and play.
Even within avant-garde currents of folk and jazz balladry, Chenaux feels like an outlier. Yet his music remains wonderfully warm, generous and fundamentally accessible in spite of its irrefutable iconoclasm. While the constitutive elements of Chenaux's solo work in recent years might suggest some underlying devotion to asceticism, the opposite is much more true: his musical reveries resist, critique and counteract austerity (in all its forms) in a joyful abandonment
to the improvised space where playfulness and light-heartedness are taken seriously, and where love is invoked and expressed, without reductive or facile sentimentalism, in a full, nuanced, clear-eyed suspension/rejection of the cynical life.
Slowly Paradise is Eric Chenaux's new solo record. It is a lovely collection of mostly long songs guided by soothing, buttery singing and bent, fried fretwork. It is arguably Chenaux's most assured and essential solo work, building on the critical acclaim his previous releases Guitar And Voice and Skullsplitter have rightly garnered. Thanks for listening.
While he has called Paris home for the past few years, Eric Chenaux was a fixture of DIY and experimental music in Toronto throughout the 1990s and 2000s – from local postpunk legends Phleg Camp and Lifelikeweeds towards a highly distinctive technical and gestural mastery of amplified acoustic guitar. An intrepid explorer of free/improvised music, folkways, bent jazz, and sculptural sound, Chenaux began releasing solo and ensemble work in the 2000s, amidst incessant live performances as a central figure in Toronto's fertile avant/improv scene, and as co-founder of the experimental music label Rat-drifting. Constellation has been home to Eric's « solo » records since 2006 – a brilliant discography of adventurous, sumptuous, mostly languorous deconstructed folk, jazz and pop-influenced balladry rooted in the juxtaposition of Chenaux's fried guitar playing and his gorgeously clear and lyrical singing voice. Eric composes and performs music for film, including the score for Esther May Campbells's 2015 full length feature Light Years and various collaborations with filmmaker Eric Cazdyn, and contemporary dance, and collaborates on numerous sound installations with visual/sound artist Marla Hlady, including a recent residency at AVATAR in Quebec City with a release of field-performance recordings scheduled for 2018. Chenaux has also performed and recorded with many other artists over his 30- year career, including membership in Sandro Perri's band, in duo with French musician Eloïse Decazes ( a celebrated 2017 release on three:four records), Pauline Oliveros, Martin Arnold, Allison Cameron, John Oswald, Michael Snow, Brodie West, Han Bennink, Michael Moore, Josephine Foster, Martin Tetrault, Radwan Ghazi Moumneh, Kurt Newman, Wilbert De Joode, Gareth Davis, Jacob Wren, Norberto Lobo, Nathaniel Mann and Christine Abdelnour.
Press
LA TERRASSE

"Une voix qui fait songer à l'archange Antony, une guitare qui rappelle les accords distordus de Marc Ribot, un tamis électronique qui produit d'étranges échos, le Canadien s'inscrit dans le sillon des meilleurs troubadours rétro-futuristes de l'Americana."

THE GUARDIAN

{:en}"One of the best and most under-appreciated singer-songwriters on the planet has returned with a new album"{:}

The Quietus

{:en}

"

Where Chenaux really differs from any of them is in his lysergic tonal explorations, behind his honey-dipped vocals and baffling assortment of bent guitar notes, aquatic and forever morphing"

{:}

Magic RPM

"Entre pop, jazz et musique improvisée, sur des expérimentations guitaristiques organiques, liquides ou volatiles, défiant les codes de l'harmonie et de l'euphonie, Chenaux poseses mélodies languides et amoureuses, d'une voix haute et claire, évoquant Robert Wyatt ou Chet Baker."

Libération

"Des «tremblements de terre très doux» à répétition dont les matières très poétiques évoquent autant la trompette fébrile de Chet Baker qu'un solo de stylophone dans un disque d'exotica ou la guitare explosée de Derek Bailey. (...) Magnifiquement instable, le jeu de ce guitariste canadien est l'un des plus précieux de la musique expérimentale contemporaine."

Uncut

{:en}"The 11 minutes, Robert Wyattish 'Wild Moon' with its woovy keys and extrem fretwork building to a quievring peak - stands out but sensual beauty abounds."{:}

MIDI LIBRE

"Éric Chenaux : sorte de troubadour avant-rock, Éric Chenaux a publié cinq albums chez Constellation, un label de référence, dans lesquels il éblouit et déstabilise dans le même temps par la beauté suave et cristalline de son chant et l'étrangeté oblique et décalée de ses impros à la guitare électrique. Un petit frère d'Arto Lindsay en somme."

FOLK RADIO

{:en}"Eric Chenaux makes conceptual music that's not meant to sound conceptual. (...) Fundamentally, Chenaux writes love songs, which he sings in a voice honeyed and clear, while his guitar gently bends, frazzles, chortles, diverges and decomposes."{:}

The Wire

{:en}'A singer and songwriter possessed of angelic sweetness and clarity accompanying himself with largely improvised, visceral guitar textures that seem intent on undermining and obscuring his own songs. It's the need to communicate tussling with the urge to obfuscate; lucidity versus opacity; form against chaos.'{:}

Toute la Culture

"Il y a dans la musique d'Eric Chenaux quelque chose de surnaturel, comme si sa guitare jouait des oxymores. Les cordes de celles-ci semblent harmonieusement désaccordées et quand Eric Chenaux les pinces, les tapes, les tords parfois aussi, les dissonances sonnent juste."

TIME OUT

"Découvrir Eric Chenaux, c'est d'abord repenser son rapport à la guitare et au format de la chanson. Avec son approche ouverte et expérimentale, et ses nombreuses influences qui le portent de la musique médiévale à une folk parfois dissonante, le guitariste d'origine canadienne offre à chaque concert une expérience unique, enthousiasmante et troublante."

LES INROCKS

"La guitare d'Eric Chenaux est un mystère : parfois elle sonne comme une trompette, parfois comme un harmonium. Toujours, elle sonne désaccordée. Mais justement désaccordée. Belle comme la liberté, comme la nature, comme des blocs de glace qui se détachent de la banquise. Étrange, mais jamais abscons ni hostile, juste beau selon des canons de beauté auxquels on n'est pas l'habitué. Eric Chenaux est un guitariste libre, et un chanteur étonnant et délicat, dont les chansons sonnent comme des classiques anciens du jazz et de la soul, mais tombés de leur piédestal, anamorphosés. Eric Chenaux est un martien qui joue de la guitare. L'écouter, c'est apprendre à écouter autre chose, et surtout autrement." [live report]

ADDICT-CULTURE

"La musique joue sur les contrastes entre cette voix exceptionnelle, douce et chaude et cette guitare distordue et dissonante, qui étire les morceaux pour les enrober dans un cocon soyeux."

CHRO

"La voix de néo-Chet Baker (...), dense et fragile, agrège dans son sillon chaud des arrangements épars, atomisés justement, où la notion d'espace prend tout son sens. Nylon jazzy de la guitare, clavier pastel, folk famélique et pas grand chose d'autre – si, quelques cordes fantomatiques. Quelque chose de Thelonious Monk​ dans le mood, et beaucoup d'air entre les notes."

THE DRONE

"De "défenseur de ballades avant-gardistes" à "descendant médiévalisant d'Arthur Russell​" en passant par "troubadour post-moderne", il y a de quoi sérieusement saliver. Il semble bien que l'on veuille nous faire croire que le folk, comprendre quelque chose qui n'a rien à voir avec la grande folk music anglo-saxonne et qui se résume souvent à de la performance de chansons maisons dans leur plus simple appareil - guitare/voix -, n'est pas mort. "

POLY

"Eric Chenaux place sa voix (gracile) au centre de ses morceaux, romances ancestrales renouant avec l'âme du folk, muni de sa guitare dont il fait pleurer les cordes, parfois armé d'un archet. Ses balades moyenâgeuses nous plongent dans les compositions cinématographiques de Ry Cooder, dans la ouate d'un Robert Wyatt, les volutes d'un bâton d'encens qui se consume lentement, une constellation de sensations."

UNCUT (UK)

{:en}"In the field of avant guitar wrangling, Chenaux's style is genuinely distinctive. His latest is an(other) effortlessly lovely solo set that recalls John Martyn, Marc Ribot, Arthur Russell and the Hardanger fiddle tradition, as it weaves trippily between improve jazz, electronica, folk-drone and lounge balladry. Chenaux's pure, sweet voice soars along Chet Baker and Jeff Buckley lines and he's no lyrical slouch, although an instrumental interpretation of the Rodgers and Hart classic "My Romance" is a highlight. More heartmelter than skullsplitter - but just as ruinous."{:}

LE TEMPS (Suisse)

"Chez Chenaux, seule la voix quasi séraphique fait office de fil rouge dans des chansons qui ne tiennent jamais en place, bifurquant là aussi à chaque motif vers une strate différente, un courant alternatif, une harmonie inattendue."

THE QUIETUS (UK)

{:en}"Warbling, effect-drunken electric guitar riffs chime out of his guitar like unsteady peals of a warped bell, a sort of psychedelic, surf rock answer to the angry solo grunge of Neil Young. (...) The way he plucks notes is refreshingly unsteady, his solos and riffs dislocated by abrupt silences and shifts in tempo. On record, these are already startling, but live he takes them to new heights, settling himself somewhere in a magical netherworld between Jandek and the aforementioned Neil Young."{:}

HIGH FIVE MAG

"Cette résonance, ce creux au sein du ventre, cette impression marquante d'apaisement, profonde et puissante, provoquée par la contemplation d'une nature apaisée ou saisie par le bonheur du silence. Paradoxalement, ce fut cela, la musique d'Eric Chenaux."

EXCLAIM (Can)

{:en}"A triumph of post-modern songwriting. Chenaux's combination of hacked music box guitar experimentation and lonely lounge crooning conjures a spell simply too enchanting to break. 'Skullsplitter' dispatches the listener on a mission to crack the mysteries of time and space, and without offering much in the way of answers, its potential for repeat listens is enough of a reward."{:}

LES CHRONIQUES DE CHARLU

"Distorsion, contrainte alvéolaire, la musique d'Eric Chenaux cette fois-ci plonge dans un trouble acoustique comme on aperçoit un oasis sonore délicieusement fou. Claviers mous, guitares asthmatiques, lumières aveuglantes et voilées, les chansons de 'Skullsplitter' cherchent la plénitude respiratoire à travers un trouble pulmonaire endormi. C'est un équinoxe déglingué par une lune dézinguée. J'en redemande."

LE PETIT BULLETIN

"Eric Chenaux, mercenaire intimiste ; le Canadien fait partie de ces artistes qui, après plusieurs dizaines d'années à œuvrer dans l'avant-garde artistique et l'expérimentation sonore pure et dure, décident de se confronter à une certaine forme de classicisme pop épuré à l'extrême. Qu'on ne s'y trompe pas pour autant : aucune trace de renoncement dans cette démarche."

Le Petit Bulletin (Lyon)

"On va le voir pour découvrir le plein potentiel d'une guitare et renouveler notre définition du lyrisme et de la grâce. On va l'écouter comme on va voir un ciel d'été : pour admirer l'univers qui s'offre à nous."

LE CANAL AUDITIF (Canada)

"Avec de la guitare électrique amplifiée, non amplifiée, une guitare à cordes de nylon, des haut-parleurs, un mélodica et un arsenal de pédales, Chenaux a créé un disque onirique. Skullsplitter fait partie de ces albums à écouter les yeux mi-clos."

XSILENCE

"Minimaliste il est un peu, mais le disque [Skullsplitter] se voit nimbé des drones les plus tendres qui soient, ceux-là tissant un cocon réconfortant – presque maternel, dans lequel se blottir au long de l'écoute. Dissonant il l'est aussi, par moment ; la guitare rappelle parfois le style d'improvisation de Derek Bailey en plus accessible, mais cette atmosphère d'infini calme transforme ces écarts harmoniques en de simples parenthèses éthérées, hors de l'existence."

HOP BLOG

"La dernière douceur du jour sera à mettre au crédit d'Eric Chenaux, un chanteur guitariste canadien qui, avec sa voix très claire et quelques pédales d'effets, signe un disque étonnant et en tout cas très original : Skullsplitter."

ADDICT-CULTURE

"Étrange car la musique pratiquée par Eric Chenaux sur ce disque (Skullsplitter) est une sorte de blues indolent, d'une grande légèreté, formant en continu des volutes vaporeuses et instables. Étrange, car il n'y a jamais de terrain stable chez elle, elle semble onduler en permanence non seulement en lien avec le traitement particulier des instruments (guitares et claviers) mais aussi du fait qu'il n'y ait aucune percussion pour stabiliser le tout. Tout cela pourrait être angoissant s'il n'y avait pas en contrepoint, faisant office de repère bienveillant, la voix chaude et profonde d'Eric Chenaux."

VOIR (Canada)

"Les traitements qu'il fait subir à sa guitare donnent à ses chansons des airs de blues psychédéliques et des chatoiements à la Ry Cooder. Chenaux nous promène entre véritable contemplation et fausse nostalgie, et on se laisse porter avec plaisir par ses mélopées nuageuses."

QUICK BEFORE IT MELTS

{:en}"[There is] an invisible boundary between Cheneaux's vocals and fretwork, each following its own intricate pattern and progression, with only the briefest, marvellous occasions where the two elements overlap in synchronicity. 'Skullsplitter' is rife with moments like this, where Chenaux has his way with his instruments, bending notes, string and the space-time continuum itself in an exploration to the outer limits of what guitar and voice in tandem can sound like. His improvised style of playing seemingly random, free-form compositions punctuates the juxtaposition of guitar and voice. […] Whether he appeals to your left or right brain sensibilities, Eric Chenaux's 'Skullsplitter' will undoubtably entice all of your senses with its mesmerizing, time-warping ability."{:}

THE WIRE

{:en}"His high, mellifluous croon beckons rather than browbeats, mildly inviting you ever deeper into the sound that moves and contracts around it. His acoustic guitar playing takes its easy swing from pre-bebop jazz and its hushed sonorities from a preference for nylon strings; you'll hear no American Primitive moves when he starts strumming."{:}

TIME OUT

"Tout simplement unique. Voilà comment on pourrait décrire la musique d'Eric Chenaux, guitariste-chanteur talentueux malheureusement méconnu dans nos contrées. Espérons que 'Skullsplitter' son nouvel album  sur le label Constellation, prévu pour le 17 février 2015, porte son folk-jazz à des sommets de raffinement plus aboutis encore que sur son magnifique 'Guitar & Voice' (2012), et le révèle à un public plus large."

THE WIRE

{:en}"Amazing Backgrounds is a hovering love ballad, the type where time moves oh so slowly."{:}

PINKUSHION

"Jardinier attentif, [Eric Chenaux] fait pousser des végétaux sonores contrariés par des instruments utilisés bizarrement (guitare à l'archet, mini amplis, enceintes tournant dans les airs …)."

ERIC DARSAN

"Introspectif, lancinant, psychédélique, sensuel et réjouissant, 'Skullsplitter' dont le titre et les guitares saturées semblaient nous promettre une belle gueule de bois nous entraîne sans répit mais sans effort non plus dans une longue ballade folk et savante aux accents tour à tour hawaïens, médiévaux et solennels, où la douceur de vivre rejoint un jazz mâtiné d'une soul portée par un chant successivement suave et nostalgique."

DUSTED

"Much like certain Loren Mazzacane Connors recordings, Eric Chenaux's Guitar & Voice straddles the boundaries of experimental improvisation and song-based composition. (...) Yet as you listen, you begin to see that Chenaux is working at the same puzzle all along, looking for ways to shroud melody in dissonance, drone and difficulty, in different degrees and with different results, but always with the song itself winning through." - Jennifer Kelly

SAID THE GRAMOPHONE

{:en}"[Guitar & Voice] is just that, just those perfect things, guitar and voice - coaxed & shattered & sublimated & splintered & mirrored & burned to ash... This is unquestionably one of the best albums of 2012."{:}

THE WIRE

{:en}"Songs hover above the ebb and flow of Chenaux's unhurried guitar – there's a stillness at the album's heart, like watching harbour lights at midnight. …B's voice is high, jazz-tinged and husky, like a latterday Arthur Russell…His drifting ballads of urban lovesickness offer a heartfelt kind of alt lounge music that is irony-free... As with the whole album [Guitar & Voice], considerable care has been taken with the sound, and these are bright, ringing consorts like a meditative viol group or gathering of Hardanger fiddles... Chenaux's voice in particular benefits from the game-raising approach. An interesting example of a performer getting more experimental and simultaneously more studio-savvy, Chenaux has produced his best work yet."{:}

CHICAGO READER

{:en}"The album [Guitar & Voice] alternates between atmospheric, lushly textured instrumental pieces and gorgeous ballads that feature Chenaux's warm, feather-stroke vocal melodies... Throughout the collection Chenaux combines meticulous songcraft with experimental instincts, so no matter how pretty or tuneful a piece is, he adds compelling layers of noise and texture, shaped with an improviser's sense of adventure."{:}
2247
Contact
Booking : amaury.muraillesmusic[at]gmail.com
Promo: promo.muraillesmusic[at]gmail.com
Eric Chenaux
Paris
•
Festival 'Au Fond De l'Hiver', Petit Bain
Listen
'Skullsplitter'

'Skullsplitter' LP (2015)

'Amazing Backgrounds'

'Guitar & Voice' LP (2012)

'Dull Lights'

'Guitar & Voice' LP (2012)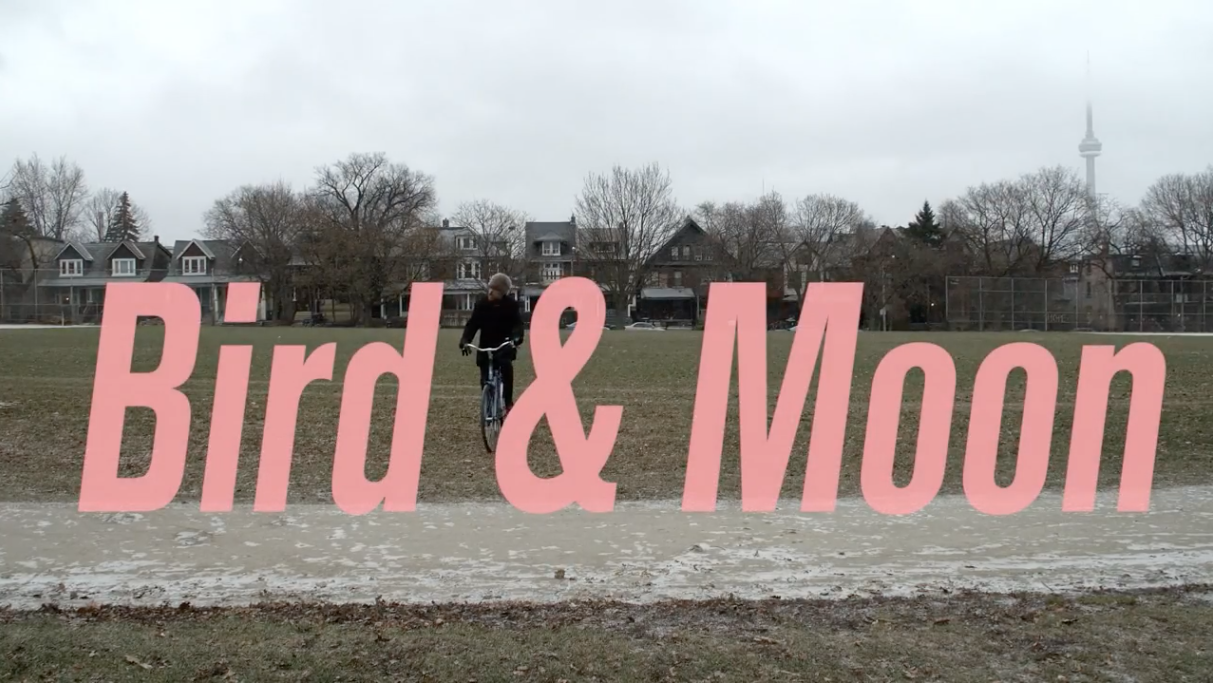 'Bird & Moon' (video by Eric Cazdyn, 2018)
Discography
'Slowly Paradise'

Constellation Records

2018

CD / LP / digital

'Skullsplitter'

Constellation Records

2015

CD / LP / digital

'Your Victorian Breasts (V/A)'

three:four records

2013

LP + digital (limited)

'Guitar & Voice'

Constellation Records

2012

CD / LP / digital

'The Sentimental Moves (with Radwan Ghazi Moumneh)'

Grapefruit Records

2012

LP limited edition

'Eloïse Decazes et Eric Chenaux'

'Warm Weather With Ryan Driver'

Constellation Records

2010

CD / LP / Digital

'Sloppy Ground'

Constellation Records

2008

CD / LP

'Dull Lights'

Constellation Records

2006

CD / LP
Eric Chenaux
(Can / Constellation Records)
Next show
Click on "date", "artist", "city" or "venue" to change the list display
| Date | City | Venue | With | Info | Event | Ticket | Edit |
| --- | --- | --- | --- | --- | --- | --- | --- |
| 23.01.2020 | Bruxelles | Le Palace | - | Info | Event | - | > |
| 05.02.2020 | Metz | Les Trinitaires | Richard Dawson | Info | - | ticket | > |
| 08.02.2020 | Paris | Festival 'Au Fond De l'Hiver', Petit Bain | Richard Dawson | Info | Event | ticket | > |
| 15.02.2020 | Le Petit-Quevilly (76) | Bibilothèque François Truffaut | - | Info | Event | - | > |
Past show
Click on "date", "artist", "city" or "venue" to change the list display
| Date | City | Venue | With | Info | Event | Ticket | Edit |
| --- | --- | --- | --- | --- | --- | --- | --- |
| 08.01.2020 | Dijon | Galerie Interface | - | Info | Event | - | > |
| 13.12.2019 | Paris | Le Café de Paris | Jean-Luc Guionnet | Info | - | - | > |
| 09.12.2019 | Strasbourg | Paye ton noël, place Grimeissen | - | - | Event | - | > |
| 08.12.2019 | Vevey (CH) | Le Bout du Monde | - | Info | Event | - | > |
| 07.12.2019 | Bâle (CH) | Plattfon | Manuel Troller | - | Event | - | > |
| 01.12.2019 | Genève (CH) | Face Z Festival, salon d'hiver | Orlando, Azur 3000 | Info | Event | - | > |
| 26.09.2019 | Nantes | Musée d'arts de Nantes | - | Info | - | - | > |
| 14.09.2019 | Aulus-les-Bains (09) | CAMP Festival (ANNULÉ) | L'ocelle mare, Phill Niblock, Keith Fullerton Whitman, Felicia Atkinson | Info | - | - | > |
| 22.08.2019 | Glasgow | The Old Hairdressers | Richard Youngs | Info | Event | ticket | > |
| 10.04.2019 | Marseille | Montevideo | - | Info | Event | - | > |
| 29.03.2019 | Pantin | Festival Banlieues Bleues, La Dynamo | Mhysa | Info | Event | ticket | > |
| 12.12.2018 | Pantin (93) | La Dynamo de Banlieues Bleues | & Christine Abdelnour, Fantazio & Théo Ceccali | Info | Event | ticket | > |
| 18.10.2018 | Clisson | La Petite Maison Utopique | - | - | Event | - | > |
| 17.10.2018 | Allonnes (72) | La Peniche Excelsior | Jason Sharp | Info | Event | ticket | > |
| 13.10.2018 | Brest | Atlantique Jazz Festival | Jason Sharp | Info | Event | ticket | > |
| 29.09.2018 | Montpellier | Internationales de la guitare, les 24h démentes | - | Info | Event | - | > |
| 05.07.2018 | Paris (75) | Point Éphémère | Orgue Agnès | Info | Event | ticket | > |
| 30.06.2018 | Poitiers | Festival Bruisme - Le Confort Moderne | - | Info | Event | - | > |
| 23.06.2018 | Paris | Le Zorba | - | - | Event | - | > |
| 03.06.2018 | Labège (31) | Maison Salvan | - | Info | - | - | > |
| 02.06.2018 | Tarbes | Celtic Pub | - | Info | - | - | > |
| 01.06.2018 | Tarbes | Celtic Pub | - | Info | Event | - | > |
| 19.05.2018 | Sarreguemines | Le Terminus | - | - | - | - | > |
| 13.05.2018 | Toulouse | Le Taquin | - | Info | Event | ticket | > |
| 12.05.2018 | Allemans (24) | Café l'Arsenic | L'Ocelle Mare | Info | - | - | > |
| 11.05.2018 | Périgueux | Espace Culturel François Mitterrand | L'Ocelle Mare | Info | - | - | > |
| 29.04.2018 | Rennes | Alaska brocante | Ryan Driver | Info | Event | ticket | > |
| 05.04.2018 | Montreuil | Les Instants Chavirés | Bass Clef | Info | Event | ticket | > |
| 30.03.2018 | Lyon | Le Bal des Fringants | - | Info | Event | ticket | > |
| 29.03.2018 | Metz | Théâtre du Saulcy - espace Bernard Marie Koltès (orga. Fragment) | Angle, Ethiopian Voice | Info | Event | - | > |
| 15.03.2018 | Joué-les-Tours | Le Temps Machine | Yacht Club | Info | Event | ticket | > |
| 12.03.2018 | Biarritz | Libraire Le Festin Nu | - | Info | Event | ticket | > |
| 14.02.2018 | Angers | Musée Jean Lurçat | - | Info | Event | - | > |
| 16.03.2017 | Paris | Paris Music Festival , FGO Barbara | Lukas Koening, Ar Ker | Info | Event | - | > |
| 12.01.2017 | Paris | Le Bal | Christine Abdelnour | Info | Event | - | > |
| 04.10.2016 | Paris | Espace en Cours | Ka Baird | - | Event | - | > |
| 02.10.2016 | Lyon | Quirky Festival, Le Bal des Fringants | - | Info | Event | ticket | > |
| 03.07.2016 | Rennes | Les Tombées de la Nuit, Chapelle de l'Hôtel Dieu | - | Info | - | - | > |
| 02.07.2016 | Tours | La Guinguette | - | - | Event | - | > |
| 01.07.2016 | Mettray (37) | Festival Intergalactique, La Barre | - | Info | - | - | > |
| 28.05.2016 | Rouen | Festival Rush, Presqu'île Rollet | Katerine, The Limiñanas, Eddy Crampes, Arlt, Nord, Thee Verduns... | Info | Event | - | > |
| 26.05.2016 | Paris | L'Olympic Café | Sourdure | - | Event | ticket | > |
| 25.03.2016 | Reims | La Villa Douce | Helved Rum, Maxime Petit | - | - | - | > |
| 19.11.2015 | Utrecht (Nl) | Le Guess Who, TivoliVredenburg | - | Info | - | - | > |
| 10.11.2015 | Joué-lès-Tours | Le Temps Machine | Arlt | Info | Event | ticket | > |
| 17.10.2015 | Grenoble | Le Ciel | Odessey & Oracle | Info | Event | - | > |
| 10.10.2015 | Poitiers | Festival le Circuit, Auditorium Saint-Germain | - | Info | Event | - | > |
| 28.09.2015 | Paris | L'Archipel | Jozef Van Wissem | Info | Event | ticket | > |
| 25.09.2015 | Lyon | Humanist S.K. Festival, Le Périscope | Chicaloyoh, Vitas Guerulaïtis | Info | Event | - | > |
| 19.09.2015 | Schærbeek (Be) | La Carotte | - | Info | - | - | > |
| 18.09.2015 | Tilburg (Nl) | Incubate Festival, Factorium | - | Info | - | ticket | > |
| 13.09.2015 | Rivières (81) | Festival Baignade Interdite, Piscine d'Aiguelèze | Rafael Toral, Cantenac Dagar, Odessey & Oracle, Loup | Info | Event | - | > |
| 18.07.2015 | Saint-Nazaire | Farniente Festival, Plage de Monsieur Hulot | Han Bennink, Jean-François Pauvros & Mount Analogue, Zsuzsanne Varkonyi | Info | Event | - | > |
| 17.07.2015 | Saint-Nazaire | Farniente Festival, Plage de Monsieur Hulot | - | Info | Event | - | > |
| 05.07.2015 | Paris | Festival les Siestes Electroniques, Musée du Quai Branly | Aïsha Devi | Info | Event | - | > |
| 26.06.2015 | Dijon | Le Consortium | - | Info | Event | - | > |
| 05.06.2015 | Oslo (No) | Only Connect Festival | - | Info | - | - | > |
| 28.05.2015 | London (Uk) | Cafe Oto | Oscilanz | Info | - | - | > |
| 30.04.2015 | Paris | La Péniche Antipode | Didier Petit | Info | Event | - | > |
| 23.04.2015 | Colmar | Festival Supersounds, Atelier ARN | - | Info | - | - | > |
| 18.04.2015 | Rennes | Festival Roulements de Tambour, Antipode MJC | Forever Pavot + Le Groupe Obscur + Get Your Gun | Info | Event | ticket | > |
| 02.04.2015 | Toulouse | Festival Beausoleil, Musée d'art Les Abattoirs | Futuroscope, Ela Orleans | Info | Event | - | > |
| 27.03.2015 | Paris | Penny Lane | - | - | Event | - | > |
| 01.03.2015 | Clermont-Ferrand | Musée d'Art Roger Quilliot, Fac'Tory au MARQ | - | Info | - | - | > |
| 20.11.2014 | Anglet (64) | Les Ecuries de Baroja | Micro-Chorale | - | Event | - | > |
| 27.05.2014 | Paris | La Machine du Moulin Rouge | Lee Ranaldo & The Dust | Info | Event | ticket | > |
| 17.04.2014 | Brest | La Carène | Elysian Fields | Info | Event | ticket | > |
| 03.04.2014 | Metz | Les Trinitaires | Ramona Cordova | Info | Event | ticket | > |
| 15.03.2014 | Genève (Ch) | Festival DAF14, Centre d'Expression Numérique et Corporelle | - | Info | Event | - | > |
| 14.03.2014 | Montreuil | Maison Populaire | Jacob Wren | Info | - | - | > |
| 10.03.2014 | Amsterdam (Nl) | Paradiso | Thee Silver Mount Zion Memorial Orchestra | Info | Event | ticket | > |
| 08.03.2014 | Paris | Galerie Treize | - | Info | Event | - | > |
| 05.03.2014 | Leuven (Be) | Stuk | Ame Henderson / Public Recordings | Info | - | ticket | > |
| 27.02.2014 | Bruxelles (Be) | Botanique | Thee Silver Mount Zion Memorial Orchestra | Info | Event | ticket | > |
| 19.02.2014 | Limoges | CCM John Lennon | Thee Silver Mount Zion Memorial Orchestra | Info | - | ticket | > |
| 18.02.2014 | Feyzin | L'Epicerie Moderne | Thee Silver Mount Zion Memorial Orchestra | Info | Event | ticket | > |
| 12.01.2014 | Paris | Galerie Treize | Richard Youngs | Info | Event | - | > |
| 11.01.2014 | Londres (UK) | Cafe Oto | Richard Youngs | Info | Event | - | > |