21/06/2019 / Moondog on the streets
Creation 'Moondog on the streets' of New York, June 21, 22, 23 2019
New York, winter of 1949: strange sounds emanate for the first time from a porch alongside the Avenue of the Americas (51 st Street) or from 2 W 46th Street. Later on, on 425 W 57th Street, these unusual rhythms, drawn from improbable instruments, would accompany the sirens of ships moored on a misty Hudson. At other times, they would mark a pause between two conversations held at the corner of 51st Street and 6th Avenue between onlookers and the creator of these rhythms:Moondog. For nearly twenty-five years, the man who was quickly nicknamed the Viking of 6th Avenue – due to his personal connection to Manhattan and his extravagant look – accompanied the daily life of New Yorkers by playing his music in the streets on percussive instruments of his own making.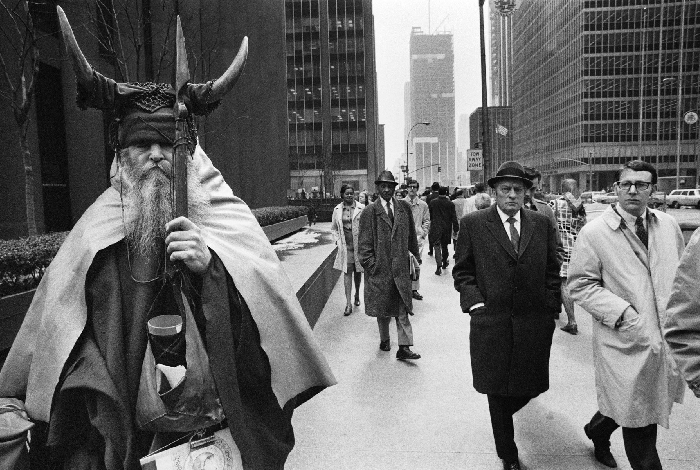 New York, summer of 2019: seventy years later, three musicians will visit the streets of New York,Moondog's favorite ground. There, they will pay tribute to the street music imagined by one of the first Dharma Bums. With a singular instrumentarium designed for this occasion, they will find themselves, during four urban performances, in the shoes of this forgotten genius :
06/21 • Make Music Day, Moondog's Corner, 6th Av, 53rd & 54th Sts. NYC / 6 pm 
06/22 • Prospect Park, St, Brooklyn, NYC / around 12 am
06/22 • Le Barbès, 376 9th St, Brooklyn, YC / 8 pm 
.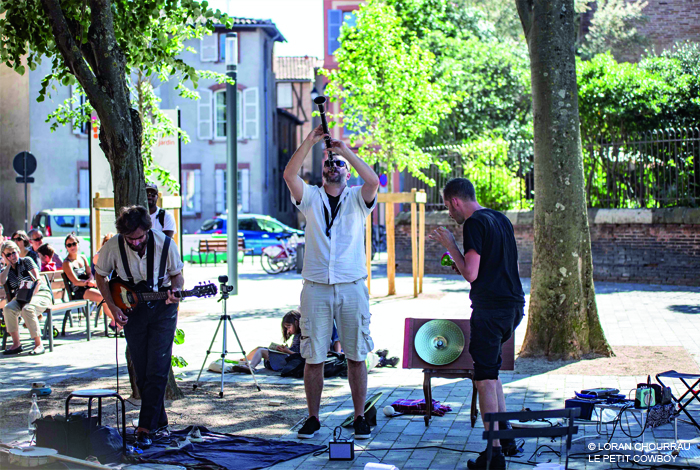 * Creation by Murailles Music, L'Usine Cnarep de Tournefeuille, the Studio d'en Haut and the Ville de Toulouse.
with the support of l'Institut français à Paris et la Ville de Nantes
---